Ski day 56 at Happo One
Bicycle to Happo again.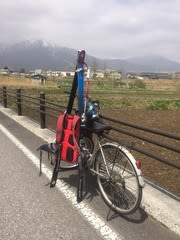 Season Day 56, Powder 28 days, Backcountry 24 days, Telemark 4 days
Happo One 11:15-13:00
Gear:Vector glide Camel Hump
I left late as the visibility was not so good in the morning.
Almost same time to start as yesterday.
And repeated runs on Kurobishi again.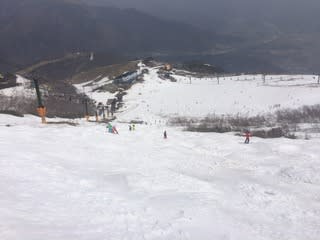 There are many hidden obstacles.
These are not visible when you go. You have to memorize where they are.
I could not go straight and the riding was not so comfortable.
I ended up the bumps in only an hour.
Lastly I went to Panorama.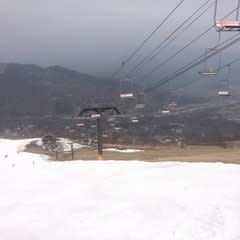 The course becomes half.
This will be my last run on Panorama.