Ski day 55 at Happo One
Season Day 55, Powder 28 days, Backcountry 24 days, Telemark 4 days
Happo One 11:20-13:05
Gear:Vector glide Camel Hump
Today I planned to go to Tateyama, but I expected the low pressure front was approaching.
I cancelled and came to Hakuba.
Then I found this blue sky.
My forecast failed.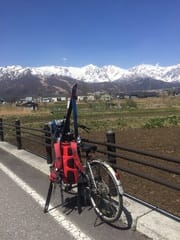 Bicycle to Happo.
Cherry blossoms on the way.
Along the gondola lift as well.
Usagi. The snow has almost gone. Can I ski on?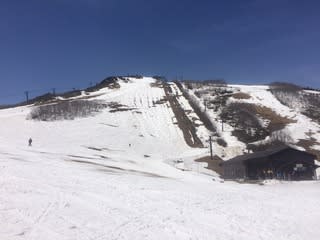 Grat.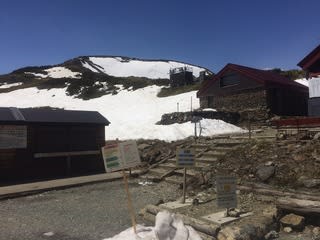 Looks like the mountain season.
Bushes appear on Grat.
Grat is in the national park. The course will be closed soon for the preservation.
Kurobishi. I repeat on bumps here.
Bushes appear here as well.
I did for an hour.
Then I went to Skyline.
The course is almost closed.
The slope from Obinata saddle lost the snow.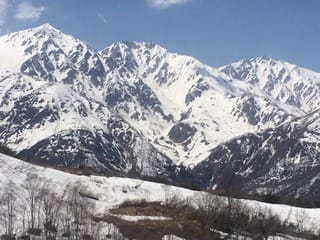 The way to Yari Onsen spa seems annoying.
Usagi.
The bumps ends in the middle without the snow.
Lunch at my favorite cafe.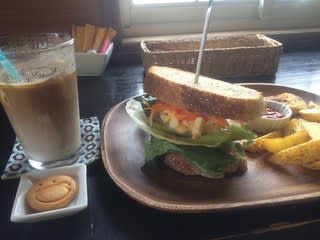 The cafe became less busy as the season is ending.