Ski day 53 at Funakoshi
Funakoshi, just like last Sunday.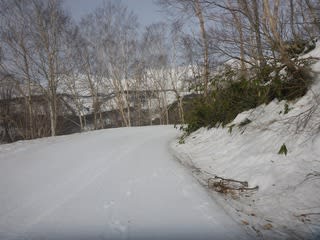 Nobody chooses this trail as the tram is available.
Season Day 53, Powder 28 days, Backcountry 24 days, Telemark 4 days
Funakoshi 8:50-12:35
Gear:Teneighty GUN+SCARPA FREEDOM
The snow surface is being collapsed in Tsugaike Natural Park.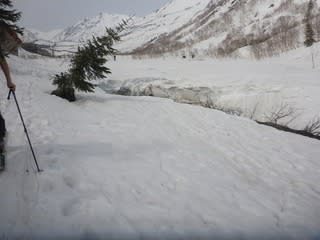 Arrived at Funakoshi peak in 2 hours and half.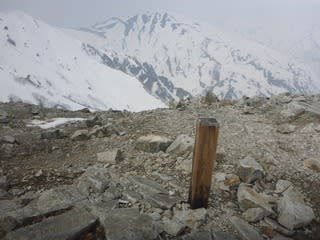 The walk was annoying beyond the peak as the summer trail is partially covered with the ice.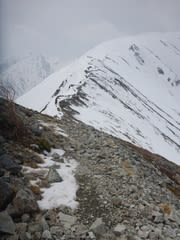 Bushes appear in the drop point.
but the slope was nice.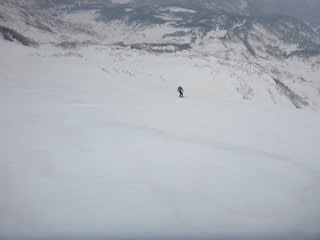 It was not perfect, but good crust.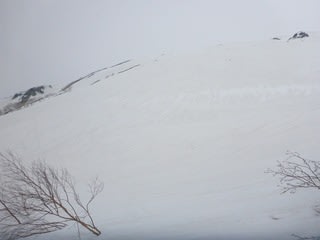 We finished at the same time as last Sunday, like a routine work.