Ski day 57 at Tateyama -Day 1-
Powder day comes back!
Season Day 57, Powder 29 days, Backcountry 25 days, Telemark 4 days
Tateyama 8:30-13:50
Gear:Teneighty GUN+SCARPA FREEDOM
Official Snow fall 0cm, . 12H 0cm
Distance today 9.1km, climb 1,367m, duration 5:20
We planned to join to BanYa tour. Our mountain guide was thinking carefully our destination and he finally decided to go to Tateyama, with the fresh snow fall.
He picked us up at Hakuba at 3:30 a.m.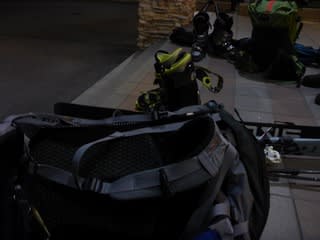 Sleepy.
Arrived at Tateyama station at 5:40.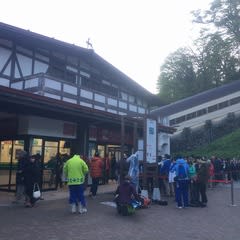 The ticketing cue had already become long, and the designated departure time was 6:50.
The ski sets handling rule has been changed.
Annoying luggage ticket was no more necessary, but the skies to be packed into a bag.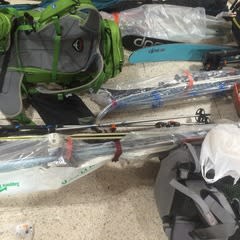 A plastic parcel bag is enough.
The snow valley depth is 13m this year, which is much lower than usual.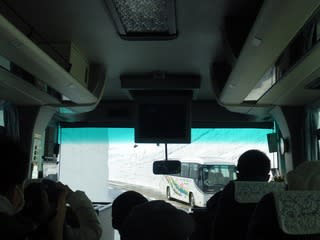 Then finally we came to Tateyama.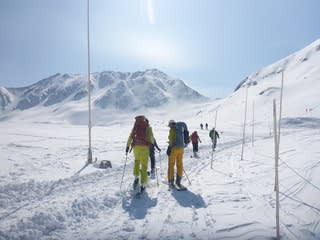 It's been a year and half to me.
It has fewer snow this year, but still much more than Hakuba.
And more than it, it is the powder snow!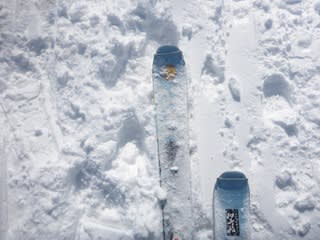 It's been a month since we enjoyed the last powder snow.
I really did not expect this.
We go down after a short climb before the snow gets worse.
IT IS REALLY the powder!!!
Then we climbed to a glacier.
The weather got worse, and brought flat light.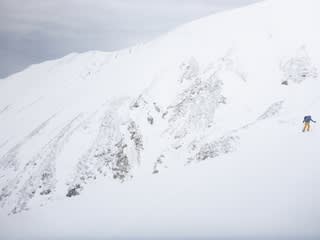 We go down to Raichosawa valley.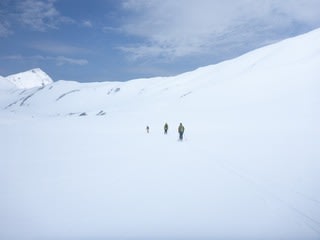 We could finish here, but we got an extra one.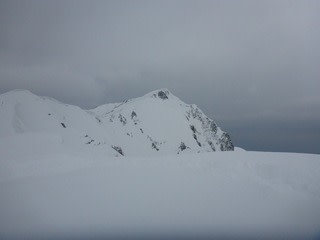 Nearby Mt. Okudainichi.
The run was really crusty.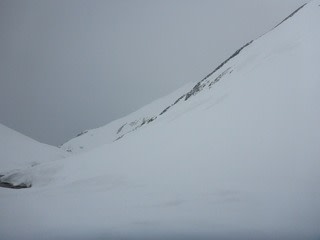 I got fallen twice with the crust snow. Now it is better to go.
Arrived at Raicho-so hut.
I look forward to staying here as the first time.
I enjoyed the nice spa here.
Continued to
Ski day 58 at Tateyama -Day 2-