Ski day 49 at Happo BC
The frost on the window shield.
This will be the last chance to see.
Season Day 49, Powder 28 days, Backcountry 22 days, Telemark 4 days
Happo BC 9:25-14:10
Gear:BanYa M1102+SCARPA FREEDOM
Today we walk up on Happo.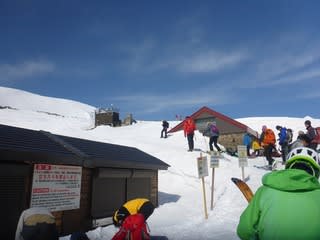 Many parties were climbing as well.
Nice weather.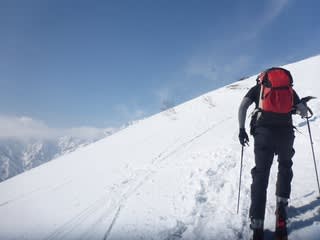 The ridge was not so frozen than we were afraid.
Nice view of three summits.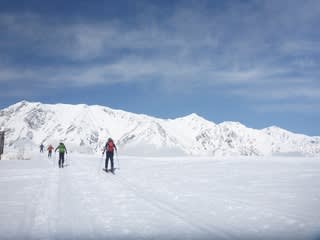 There is no snow on the ridge along Happo-ike lake.
The south face looked still frozen, and we tried the north face, but it was really hard.
We gave up and walked up to the ridge again.
Now we go down on the south face.
The snow was a little stop-snow, but it was good enough.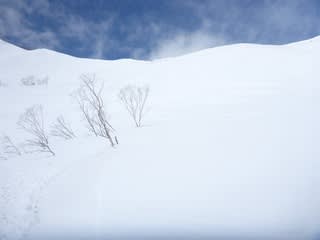 We walked up to the ridge again,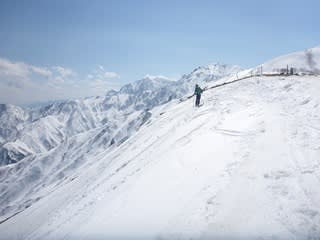 And we could enjoy the perfect film crust.
After enjoying the backcountry skiing, we have to go down in the resort, which is really annoying.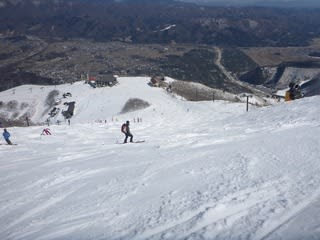 It's good to see Chris enjoyed for two days.