Ski day 45 at Happo One
Season Day 45, Powder 27 days, Backcountry 20 days, Telemark 3 days
Happo One 10:10-11:05
Gear:Pocket Rocket(Telemark)+GARMONT ENER-G
Rainy day. I knew it, but it was not heavy at home, and I went skiing.
It WAS raining on the chairlift.
Panorama.
I cannot sit down.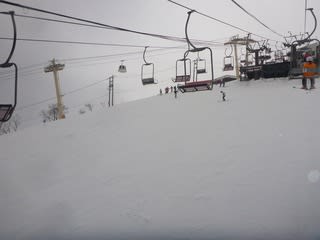 Going down on Riesen.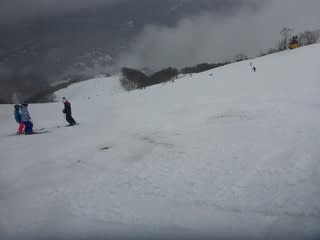 The ground appears.
I took the gondola lift avoiding the rain.
Usagi. The sun appears, but trickily, it's still raining.
I may end now.
The snow has gone at the parking lot at Kokusai.