Ski day 44 at Happo One
Season Day 44, Powder 27 days, Backcountry 20 days, Telemark 2 days
Happo One 8:30-11:40
Gear:HEAD i.Supershape Magnum+SCARPA FREEDOM
Happo as usual.
I attempted to come from the beginning but I could not wake up in time.
I am late 30 minutes.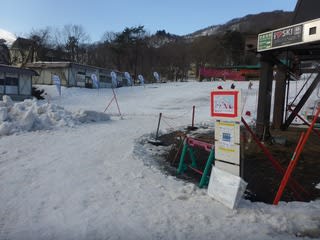 The snow became very thin at the Kokusai chairlift.
Nice weather.
It is not busy here as a weekday.
I am reading a newspaper.
Riesen for the beginning.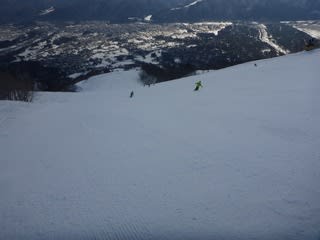 It is a nice day. I went to Grat for the view.
And came back to Riesen.
Nakiyama slope is closed.
I went to Skyline.
I was running in a good pace, but I fell down with an unknown gap.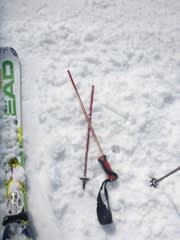 I got my carbon pole broken.
It was a shock to me to fall down, and break the pole.
I went down on Kokusai for ending.
Kokusai should be closed in this weekend.