Ski day 43 at Happo One
Season Day 43, Powder 27 days, Backcountry 20 days, Telemark 2 days
Happo One 8:45-12:50
Gear:HEAD i.Supershape Magnum+SCARPA FREEDOM
Day 2 with my school mates.
Today we come to Happo.
Sakka area has very few snow.
Nice view of Hakuba summits.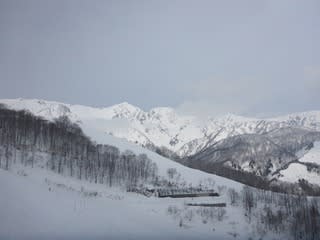 We did on Skyline several times,
and went to Grat.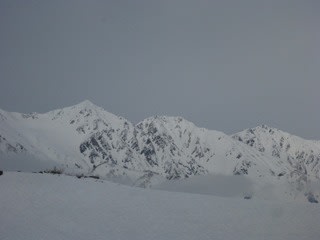 Today Happo has a technical competition as usual.
Then we went to Riesen but the snow was very rough like sand.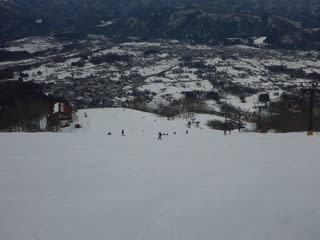 We enjoyed a-half-day runs until noon.