Ski day 40 at Happo One
Season Day 40, Powder 27 days, Backcountry 20 days, Telemark 2 days
Happo One 8:00-11:00
Gear:HEAD i.Supershape Magnum+SCARPA FREEDOM
Today I went to Happo One.
I worked hard last week and it was hard to get up.
The parking lot in Kokusai. The snow has gone.
I did on Riesen and went up to the top.
Usagi bumps were groomed, and I want to go down from the top to the bottom.
Grat.
Hakuba summits were behind the clouds.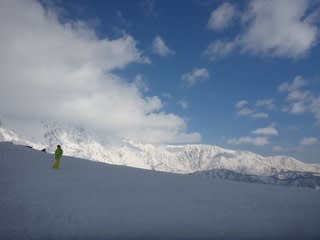 Now let's go.
The duration 6'39", the maximum speed in 69km/h.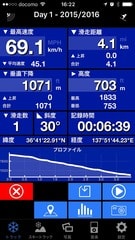 I could not run fast in the mountain boots.
Then I went to Skyline and found it was very vacant. I did several runs.
The lift became crowded and I went to the uphill.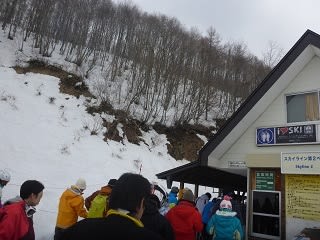 Then I did several runs in Panorama before I finished.