Ski day 36 at Urahiyo
Season Day 36, Powder 25 days, Backcountry 18 days, Telemark 2 days
Urahiyo 8:50-11:30
Gear:BanYa M1102+SCARPA FREEDOM
Today the forecast called raining, but it did not seem so soon. We got to Urahiyo before raining.
The cue was not long but the gondola lift did not open on time.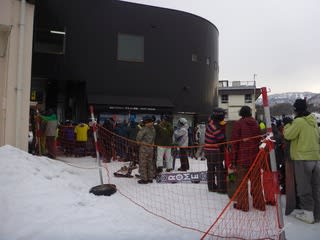 It started at 8:15.
The delay is acceptable but it should be announced how long it takes.
Started climbing at 8:50.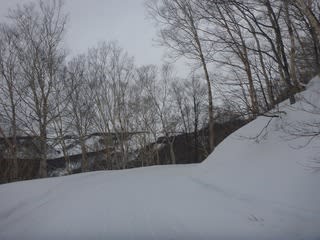 Reached to the ridge in 45 minutes. The south face was crunchy.
The skins did not work well.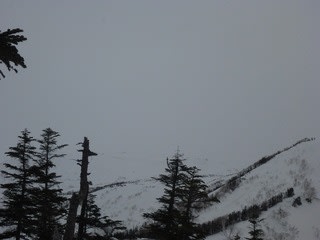 Mt. Hakuba-Norikura is disappearing into the clouds.
The north face looks good.
Better than expected.
Climbed back and the second run.
And one more.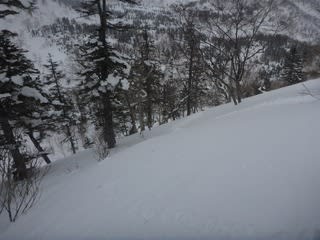 Today we did not expected much. This is very much enough.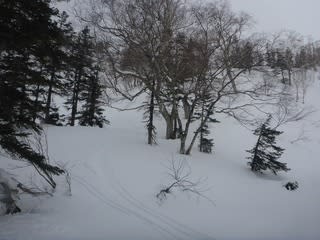 We came back to the ridge but the weather should be worse.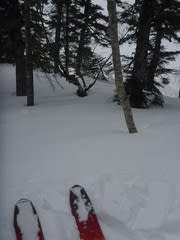 Time to leave.
The south face is crusty.
This trails are actually frozen.
I could manage to go through softer part under the trees.
It start snowing heavy when we came down to the trail.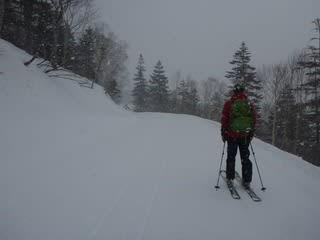 Hope it would not turn raining.