Ski day 35 at Iwatake
Season Day 35, Powder 24 days, Backcountry 17 days, Telemark 2 days
Iwatake 11:20-12:20
Gear:HEAD i.Supershape Magnum+SCARPA FREEDOM
It was raining in the morning.
I attempted a short ride.
In Happo, I have to walk to the gondola station, or take a chairlift all the way in the rain.
Then I chose Iwatake, where I can easily access to the gondola lift from a parking lot.
I also expect not a busy parking lot.
I saw the break of the clouds.
And could see Happo.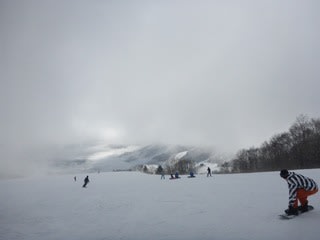 I put rubber gloves for raining.
The tree pockets became larger. It looks like spring.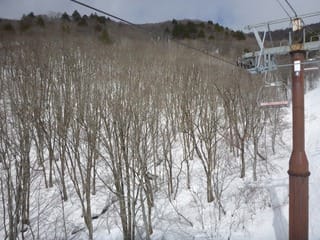 Mt. Hakuba-Norikura appears.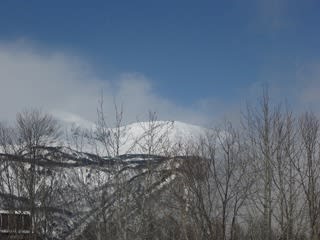 Happo has a great view in the clouds.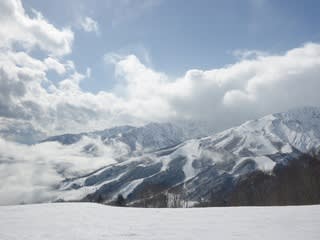 but I did not like skiing longer on the wet snow.
Now I go down.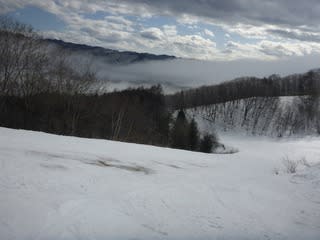 The way back got thin snow, or even grounds.
Ended only in an hour.
After this I got my car stuck on the wet snow.
Thanks for people pushing my car out.