Ski day 34 at Happo One
Rainy day.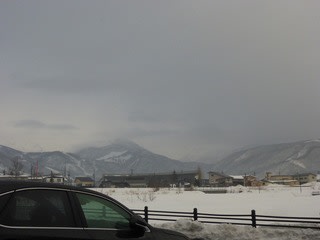 Season Day 34, Powder 24 days, Backcountry 17 days, Telemark 2 days
Happo One 8:40-9:40
Gear:HEAD i.Supershape Magnum+SCARPA FREEDOM
We expected the rainy day but the latest forecast called not raining in the morning.
We attempted the back country skiing, but it started raining when we left home.
Then we went to the resort.
We took the gondola and did several runs in Riesen.
It was good enough.
The gondola got crowded.
We hated riding on the chairlift. The time to leave.