Ski day 32 at Happo One
Beautiful Morgenrot.
Ski day 32 at Happo One
Season Day 32, Powder 24 days, Backcountry 17 days, Telemark 2 days
Happo One 7:45-8:30
Gear:BanYa M1102+SCARPA FREEDOM
It was "the day" yesterday but upper lifts were closed.
I may have a chance for some powder snow left in upper area.
There were some trails that someone hiked.
Kurobishi looks like undone.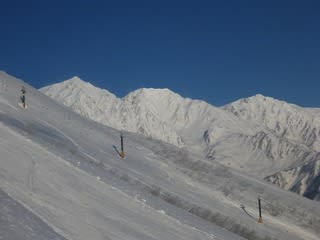 Summits are beautiful.
The terrain was a little packed by the winds, and my skies ran fast.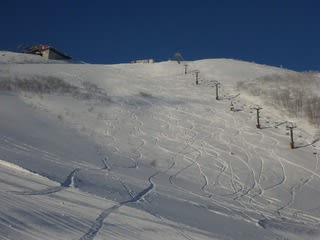 And Skyline.
I enjoyed two runs here.
I was lucky to have such powder snow in such a short time.
Then I switched to the resort skiing.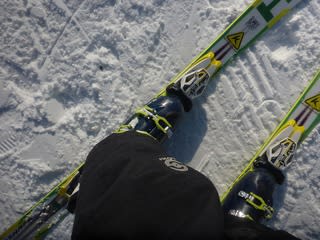 Today I could not put my regular ski boots. I had to keep putting the climbing boots, which fit to the skies.
Happo One 8:40-8:30
Gear:HEAD i.Supershape Magnum+SCARPA FREEDOM
Two runs on Riesen.
Alpen quad has a long cue.
And I did some runs in Panorama.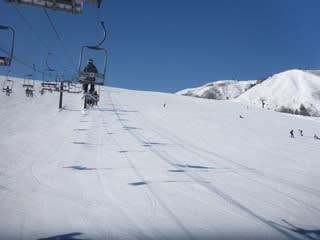 After 10:30 Panorama lifts also became crowded and I ended up.
I found Kokusai lift had also a long cue.