Ski day 29 at Okuhiyo
Powder run again.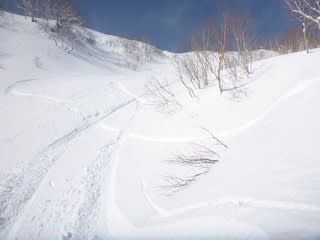 Season Day 29, Powder 21 days, Backcountry 16 days, Telemark 2 days
Okuhiyo 8:45-11:20
Gear:BanYa M1102+SCARPA FREEDOM
Came back to Tsugaike again.
We look like the first tripper.
We worried the poor visibility in the early morning but it got sunny.
Beautiful clouds sea.
An hour walk brought us to Tenguppara,
but Mt. Hakuba-Norikura looks very windy.
We do not go further up.
To the usual face.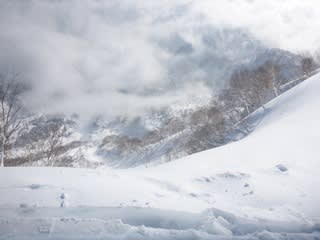 Yeaaaaaaaaah.
Nice runs.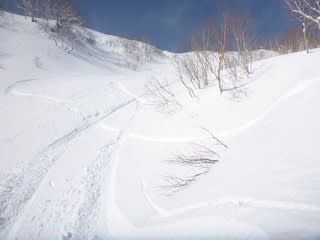 Climb back to the ridge and go home.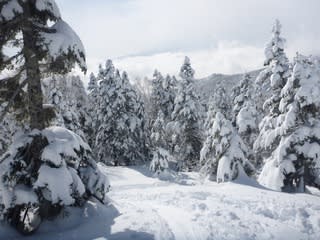 The snow condition was just "UBD".
Tsugaike.
Taking a chair lift just for the descending gondola list.
Blue sky and beautiful snow white.
I feel guilty to leave in such a nice view, but the snow already got worse.