Ski day 28 at Happo One/Urahiyo
Nice tour with moist snow.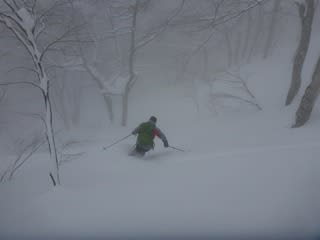 Season Day 28, Powder 20 days, Backcountry 15 days, Telemark 2 days
Happo One 7:45-8:40
Urahiyo 10:45-14:00
Gear:BanYa M1102+SCARPA FREEDOM
Official Snow fall 25cm, Sarukura 12H 18cm
The snow was slushy last night.
The wet snow frozen in the morning.
We came to the gondola station.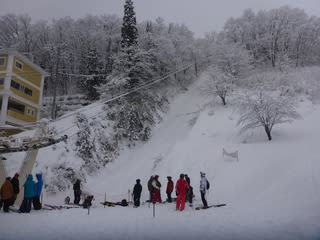 The operation was suspended due to the hanging branch with the heavy snow.
We went back to the Kokusai parking lot and moved to Naki.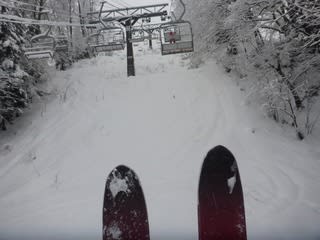 It is already late but the competition was not severe.
Kurobishi to Skyline.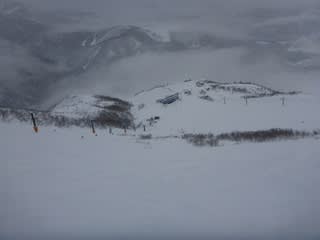 And moved to Central via Tanuki to go back to Naki.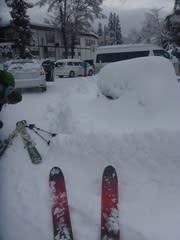 Ended with two runs.
We moved to Tsugaike.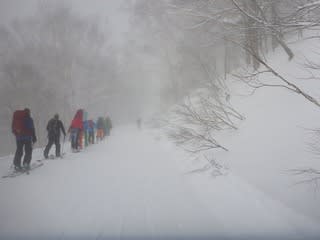 We climbed up to the usual north face.
It took 45 minutes for me, a little longer.
Here we go.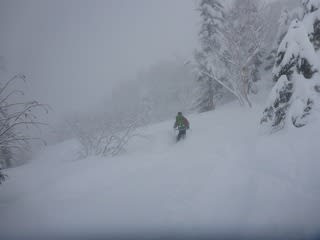 Nice run.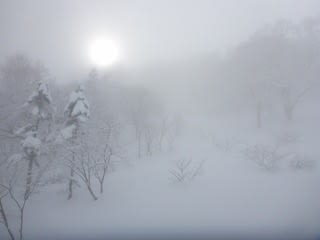 We took the longer trail for climbing up.
Where are we now?
The view looks very different from the usual one with the fewer snow.
Another north face.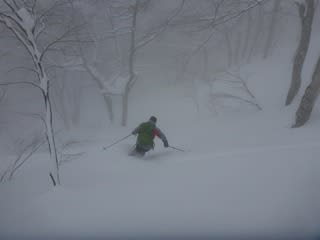 This run was also good despite of poor visibility and bushes.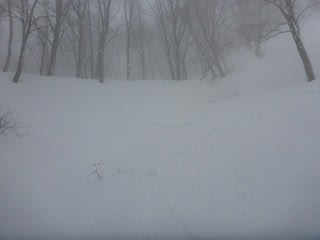 The bottom appears in the valley.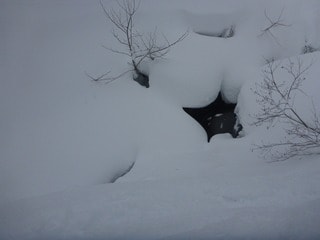 We passed through carefully away from the bottom.
And the usual "gate" to end.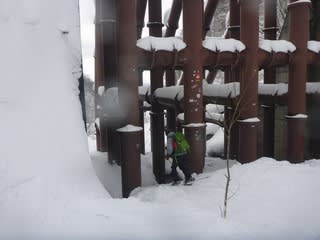 We could go through on skies.
Good runs with moist snow.