Ski day 27 at Happo One
Season Day 27, Powder 19 days, Backcountry 14 days, Telemark 2 days
Happo One 7:30-8:00
Happo One 14:25-15:25
Gear:BanYa M1102+SCARPA FREEDOM
Official Snow fall 40cm, Sarukura 12H 18cm
Today we expected some depth of powder snow.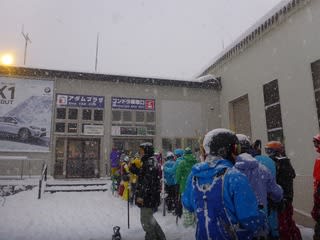 But the cue of the gondola lift was not so long.
The gondola was operational but the Alpen quad did not work due to the strong wind.
We went down on Panorama, but we hit the ground.
Some additional fall on the car top.
We wish it would be in the night.
We went home and got asleep again.
I expected some snow fall more in the afternoon, and came back.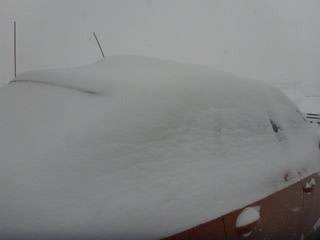 Appx. 10cm on the car top.
Sakka.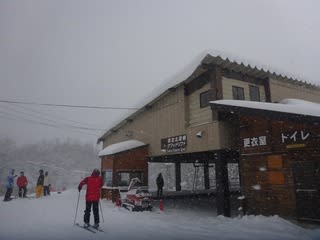 This is the first time to be here in this season.
Skyline.
It was not bad, but I hit the ground.
And Kurobishi.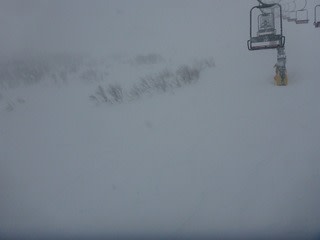 Then I went home via Skyline.
It was pretty good fluffy snow despite of hitting the ground. Better than staying home.