Ski day 26 at Urahiyo
Season Day 26, Powder 18 days, Backcountry 14 days, Telemark 2 days
Urahiyo 8:45-10:55
Gear:BanYa M1102+SCARPA FREEDOM
Today we go to Urahiyo.
The first trip to Urahiyo in this season.
Started at 8:45.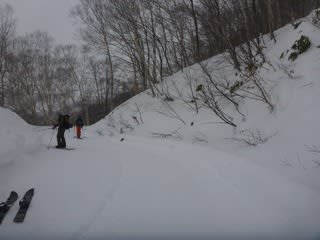 Today it was very cold and walked in a good pace. We arrived to the ridge in 35 minutes.
The snow condition was powder but the depth was shallow.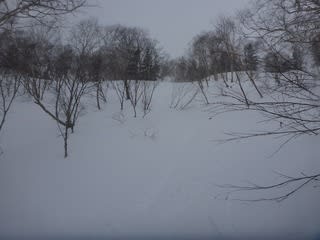 We digged a hole for snow check.
The lower layer was compressed and that was why the depth was shallow.
We walked up back to the ridge and skied down on the south face.
The south face was not bad but too bushy to go straight.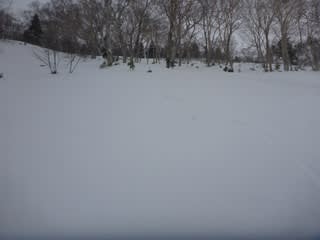 We hated annoying ski down in the resort, and we took the gondola lift down.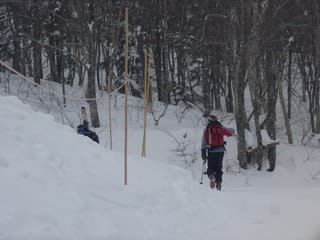 It was a really short time trip, though.