Ski day 23 at Happo BC
Our brains are gonna melt.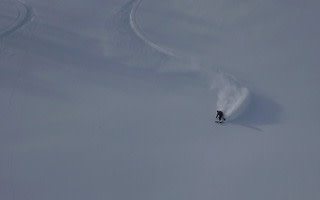 Season Day 23, Powder 15 days, Backcountry 13 days, Telemark 2 days
Happo BC 8:10-12:20
Gear:BanYa M1102+SCARPA FREEDOM
Distance today 5.8km, climb 861m, duration 4:10, avg speed 3.5km/h, burned 397kcal
Today we come to Happo again following the tour yesterday.
Beautiful perfect blue sky.
We came up to Grat and found the lift is suspended for the malfunction.
We have to climb up afterward any way, so we started climbing here.
The lift started very soon, and we became behind the lift passengers.
But it was no impact for us as we put climbing skins already.
Beautiful Hakuba three summits.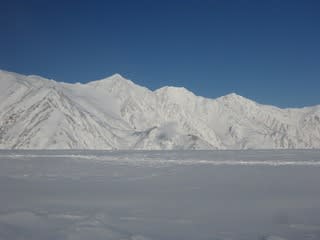 A heavy storm is coming soon, and the summits will not be seen for a while.
The south face as usual.
Great.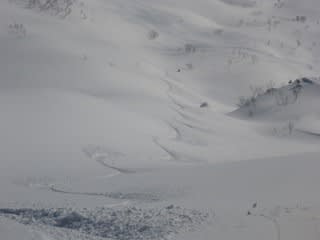 Great trails.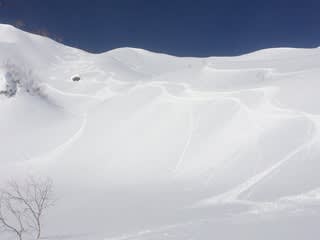 Climbed up and went to the north face.
The tour yesterday convinced the safety here.
Our brains are gonna melt.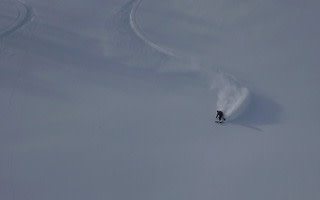 This must repaint the season best.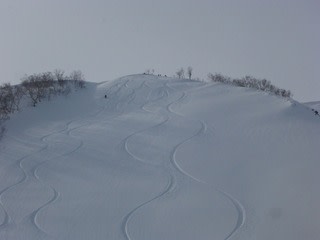 Going further.
We climbed up and found the weather goes worse.
The terrain got flat light, and now the time to end.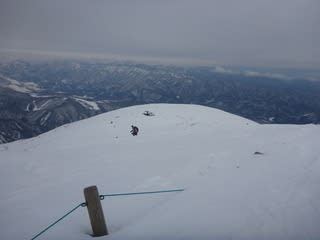 And we went down on annoying resort courses.
It was just a half day activity, but great four hours.