Ski day 21 at Happo One
Season Day 21, Powder 13 days, Backcountry 11 days, Telemark 2 days
Happo One 8:15-9:30
Gear:BanYa M1102+SCARPA FREEDOM
Official Snow fall 20cm, Sarukura 12H 10cm
I came to Hakuba for the forecast calling some snow fall,
but I found no snow fall in the morning.
I came to the gondola station, but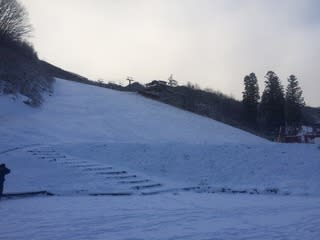 perhaps I failed.
Alpen quad.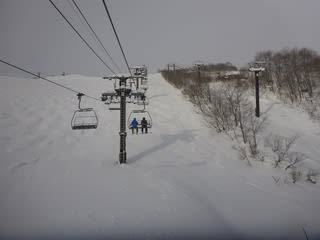 Gaps look covered with the wind-packed snow.
This was actually good, though.
I hit the bottom a little, but the snow was packed by the wind and I didn't mind the gaps.
I hopped to Kurobishi, Skyline, and Grat.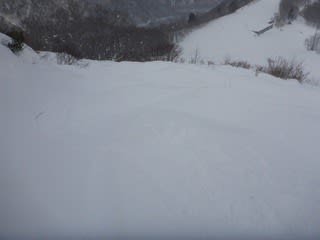 And I did Skyline again.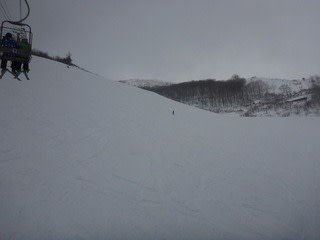 Now it is finished.
I enjoyed for an hour. I did not realize it was only an hour.
I came down to cloudy Usagi. It was good to ski in the clear view.