Ski day 20 at Happo One
Season Day 20, Powder 12 days, Backcountry 11 days, Telemark 2 days
Happo One 11:00-12:40
Gear:Pocket Rocket(Telemark)+GARMONT ENER-G
It was snowing good last evening, but the snow fall was not enough at all in the morning.
I woke up late and went out around 11a.m.
The appearance is the view of the winter.
Usagi.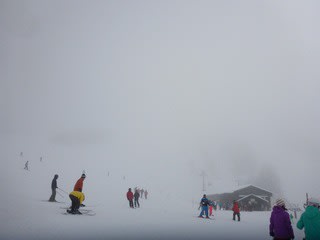 Poor visibility.
I went down on Panorama, but the lift had a long cue.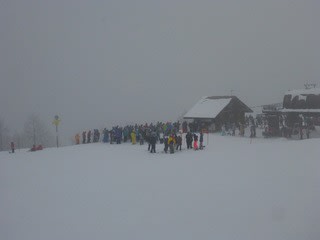 Riesen.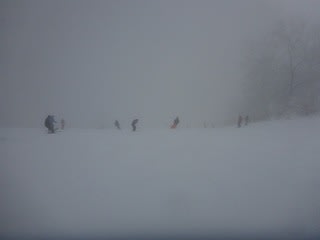 Poor visibility as well.
I came up to Grat.
I see nothing.
Skyline.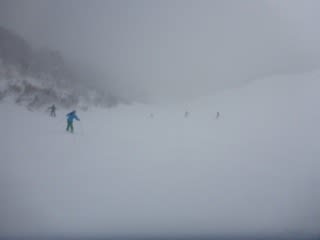 Here is also a long cue.