Ski day 19 at Hakuba Cortina/Happo One
Season Day 19, Powder 12 days, Backcountry 11 days, Telemark 1 days
Hakuba Cortina 9:00-9:30
Gear:BanYa M1102+SCARPA FREEDOM
Happo One 13:05-15:00
Gear:HEAD i.Supershape Magnum
Today we attempted BC skiing.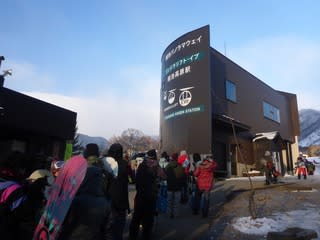 A long cue for ticketing at Tsugaike Gondola.
But Tsugaike Gondola is closed due to the strong wind.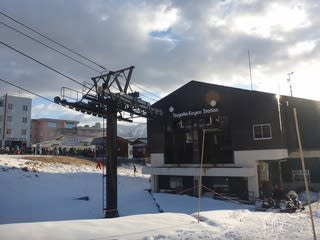 It looks taking for a while.
We gave up BC skiing and moved to Cortina.
The roof is red, which means no powder day.
Of course we expected anything, but just wanted to check the condition.
Chairlift #4 as usual.
It is not so crowded as it is not a powder day.
The powder area has very few snow.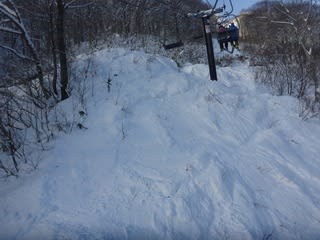 We ended after just one run.
The ticketing cue becomes longer, and also the cue for the parking.
We came home and relaxed.
We went out for lunch at Nakiyama and found the lifts became open.
Then we went out for skiing again at Happo.
Repeated on Panorama.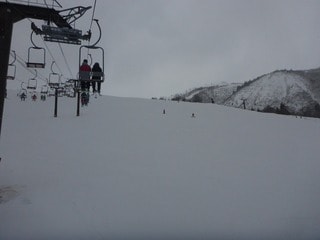 Finished as it started snowing and the visibility became poor.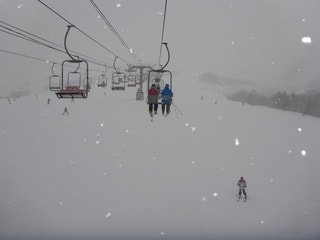 Hakuba resorts are impacted by the strong winds very often this season.