Ski day 8 at Happo One
A cold wave was supposed to come...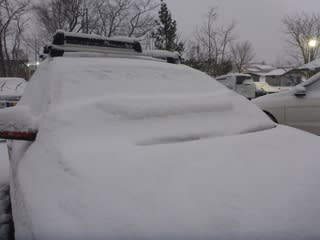 but the snow fall was few in Hakuba, with a few cm...
Season Day 8, Powder 7 days, Backcountry 5 days, Telemark 0 days
Happo One 7:45-9:30
Gear:BanYa M1102+SCARPA FREEDOM
Official Snow fall 50cm, Sarukura 6H 9cm
A long cue for the gondola lift.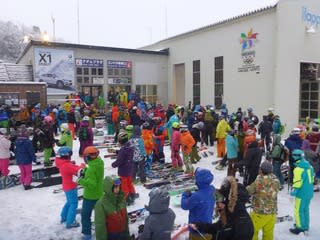 We got good positions though.
We arrived in Usagi and Alpen quad was already operating.
The powder in Kurobishi was good.
The official snow fall 50cm was doubtful but it was the powder indeed.
How awful the long cue for Skyline is!
The cue for the gondola also reached to the back of Shirakaba course.
Oh dear...