Ski day 7 at Happo One
Got up early and checked the condition, but the snow fall was few.
Late start in the afternoon.
The winter view finally comes.
Season Day 7, Powder 6 days, Backcountry 5 days, Telemark 0 days
Happo One 13:50-14:50
Gear:Teneighty GUN+SCARPA FREEDOM
I got Alpen quad and went down to Kurobishi, but the surface was icy.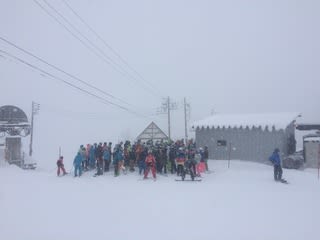 And this cue!
I joined Mr. and Mrs. M at Panorama and did one down, but
Panorama lift had also this long cue.
Descending gondola had also this long cue.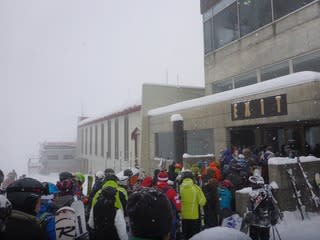 There are a few resorts available in main island Japan, and the courses are limited in Happo.
I have no choice but this is awful.