Ski day 5 at Hakuba
There was lessor snow fall in Hakuba than we expected.
Season Day 5, Powder 5 days, Backcountry 4 days, Telemark 0 days
Hakuba 9:15-11:30
Gear:BanYa M1102+SCARPA FREEDOM
We come to Happo but the resort has thin snow and the terrains are rough.
The visibility looked poor in the lower side but it got better up there.
Now we climb on Grat.
It was not so fluffy but anyway, it was powder.
We did two times.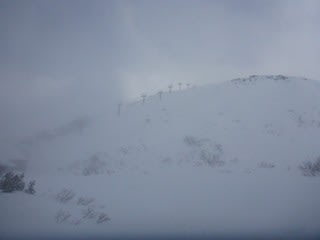 It was a good exercise, though.