Ski day 3 at Hakuba
A bustling weekend.
A long cue at the gondola station.
Season Day 3, Powder 3 days, Backcountry 3 days, Telemark 0 days
Hakuba 8:45-11:05
Gear:BanYa M1102+SCARPA FREEDOM
Usagi.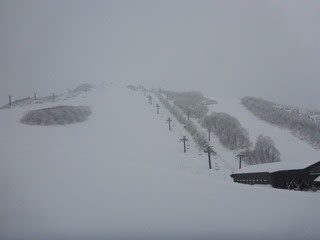 Alpen quad did not look starting soon.
We hiked up for the first run.
During the second hiking the lift started.
We did for the secret course twice.
Good powder day.