Ski day 11 at Happo BC
Finally in Happo BC after two failures.
Season Day 11, Powder 10 days, Backcountry 8 days, Telemark 0 days
Happo BC 8:20-10:35
Gear:BanYa M1102+SCARPA FREEDOM
The day before yesterday we attempted Happo BC but couldn't because the lifts were closed due to the strong winds.
Yesterday we attempted again but could not reach to the upper side due to the strong winds.
This is the third try.
It is still windy but we keep going upper.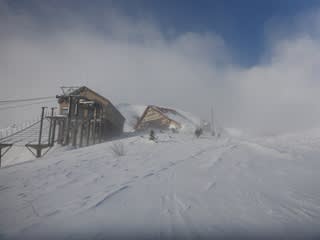 Nice clouds sea.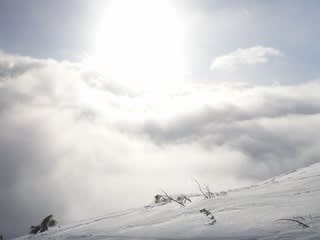 The wind yesterday packed the surface very hard.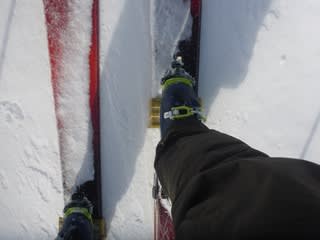 I could not walk on my skins and put the crampons.
On the first ridge we saw hard surface in South face.
Now we go down here and see the conditions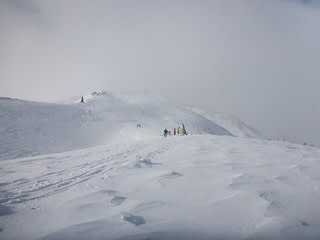 The other parties seem going further.
Now we go down.
The surface was hard but partially powder.
Going further.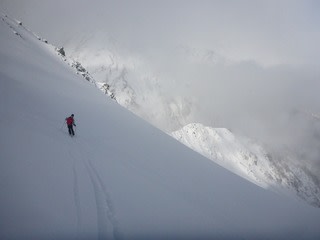 Nice trails.
Looking up the terrain.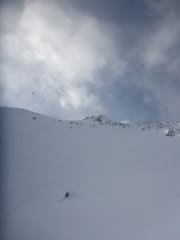 We were not sure we could go down to the valley, but anyway we tried.
The valley was covered with the snow.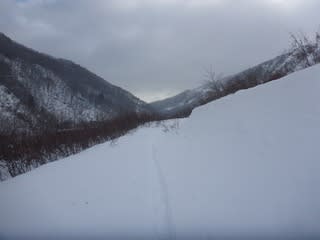 but sometimes bushy.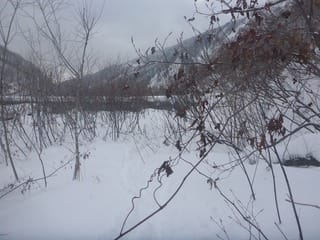 And crossing the river.
I used a secret weapon for this but it was harder as my skies and boots were hung with the branches.
The last trail was also covered with the snow.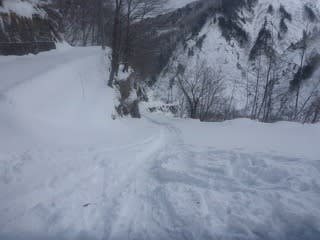 Great day in a short time.