Ski day 10 at Happo One
Nice powder runs in strong winds.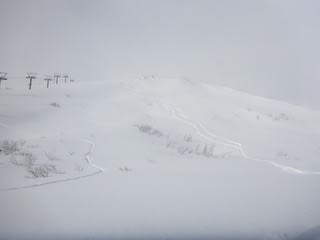 Season Day 10, Powder 9 days, Backcountry 7 days, Telemark 0 days
Happo One 9:00-11:10
Gear:BanYa M1102+SCARPA FREEDOM
Official Snow fall 30cm, Sarukura 6H 9cm
There was very few snow fall in the lower area but we expected some fresh snow around Happo-ike.
The visibility looked poor and we waited for a while.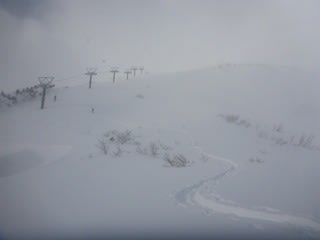 Started climbing at 9am.
It was too windy up there. We gave up Happo-ike and skied down on Grat.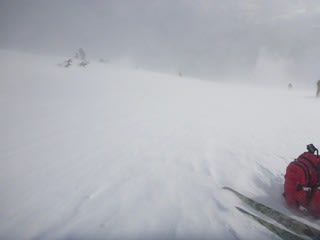 The first run. A little packed with the wind, but good powder.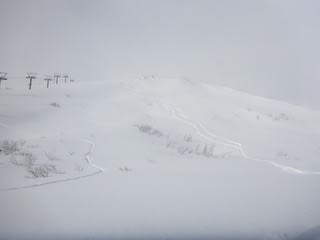 Climbing again.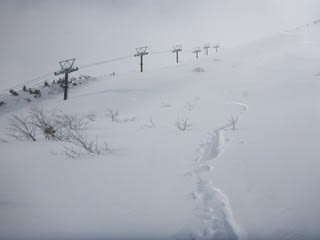 After three runs and the forth climbing, the winds got stronger.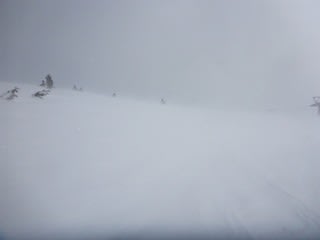 It was blowing time to time, but it became blowing all the time, and hard to stand up.
We ended up in four runs, but we really enjoyed the runs.
We came back to the resort and found the lifts were being closed.
We made the right decision to end in four runs.