Cycling-Day 34-Tama River(97.0km)
My cycling season was supposed to end.
Day 34, 188 days for cycling, total distance 14,163.9km, total climb 185,138m
Tama River 10:58-17:00
Distance today 97.0km, climb 350m, duration 4:37, avg speed 21.0km/h, burned 2,110kcal
Gear: Eurasia 520
The warm weather brought raining on Thursday.
The forecast called rainy day on Sunday, and I decided not to go to Hakuba.
I said good-bye to Tama river three weeks ago, but today I come back.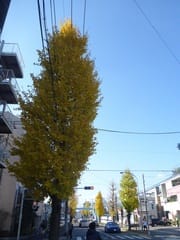 Ginko is colored beautiful yellow along Komazawa street.
Today I arrived within two hours to Hamura dam.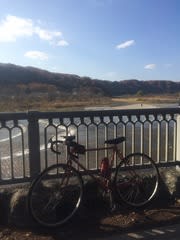 On the way back I visited an American burger restaurant.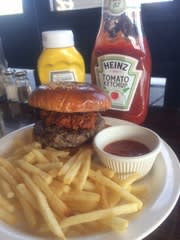 This was why I ran along Tama river.
Good riding.