Ski day 12 at Happo One
Season Day 12, Powder 10 days, Backcountry 8 days, Telemark 0 days
Happo One 7:45-9:50
Gear:HEAD i.Supershape Magnum
The cue for the gondola lift was shorter than the last few days.
Usagi.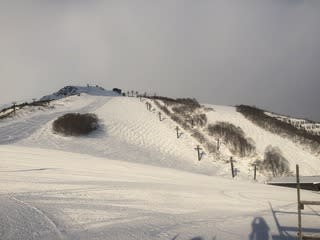 Today there was no fresh snow. We stayed in the resort.
We did many runs on Panorama.
We did Riesen for just one run but there was a part with very thin snow.
Ended at 9:50 with long cuing for the lifts.