Trip in Europe -day 9- Lisbon
Continued from
Trip in Europe -day 8- Lisbon
.
Day 2 in Lisbon. Today we go sightseeing in the city.
Breakfast at the hotel. Nice atmosphere.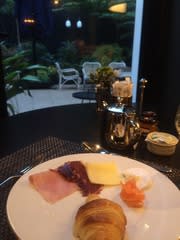 We go out for a walk.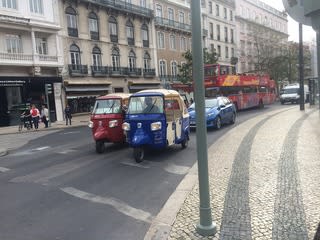 Tuk Tuk taxis are running.
We bought a 24 hours ticket for Metro, buses and trams.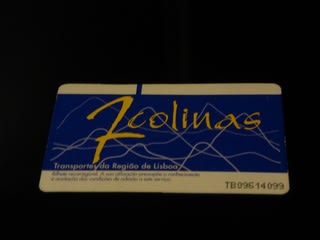 We were confused to buy it, as somebody said it was sold at an information desk, or at kiosk, but finally we found it is only available at the window of Metro.
It costs 6 Euro + card fee 0.5 Euro.
It's better to reuse this for extra charge because we paid 0.5 Euro for the card fee.
The charging can be processed with the vending machine.
We rode on a cable car for the first ride.
It's the Elevador de Gloria, leaving next to Rosio square.
It is ascending through a very narrow street.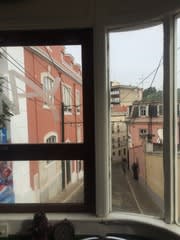 It reached to the hill in a few minutes.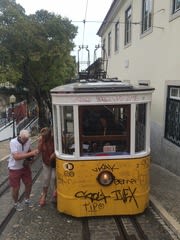 The nice view of the city from Miradouro de São Pedro de Alcântara.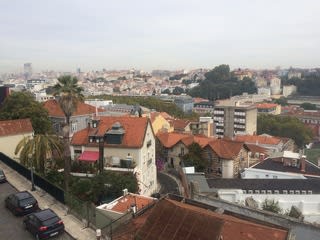 The hill is well known in Japan for a TV commercial film.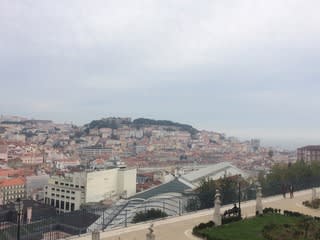 Then we went down to the port by bus.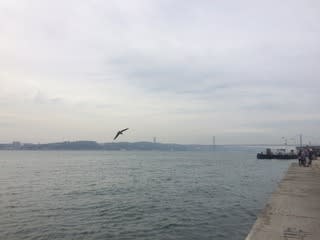 There is a market "Mercado da Ribeira" nearby the port.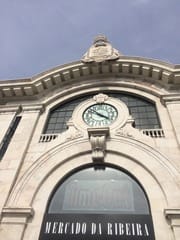 The commercial market was almost closed at the time, but a food court is available for the local food.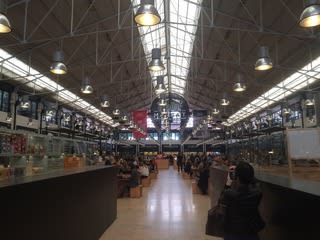 One of famous Portuguese food, Pasteis de Bacalhau. 1.5 Euro per piece.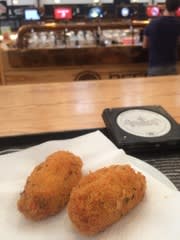 Lunch plate with gas water and a glass of white wine in 16.8Euro.
It looks a little expense but the price at the food courts in Japan is also expensive, and this is much more enjoyable considering the quality.
But we still needed food to enjoy more.
Ham plate in 9.5 Euro.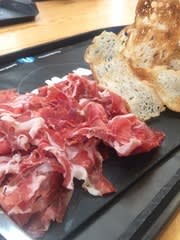 After the lunch we rode on the tram 15 to Belem.
We dropped of at Jeronimos. Many people get off here, as a famous cafe for egg torte is located here.
We would take the torte later, and walked to the sea.
A huge monument of Henry the price Navigator.
This is Padrão dos Descobrimentos. I saw this monument on the text book of the world history when I was a high school student.
This is just as I saw on the book.
Really impressive to remind the old memories.
The great explorers at the age of discovery.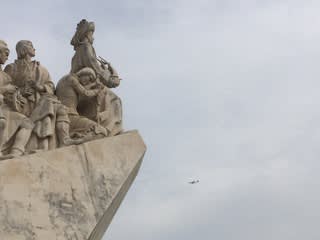 After a few hundred years an airplane is heading to Lisbon Airport.
An airplane can fly over the Atlantic Ocean easily, while they traveled with the great risk in the past.
We visited Mosteiro dos Jerónimos after the monument.
The church is free admission.
Stained glasses.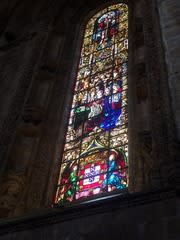 And finally we got to the cafe of egg torte, Pastéis de Belém.
There were two cues for take away and eat inside.
The inside was large and we could be seated without waiting for a long.
We could see they are baking.
They serve us the hot ones.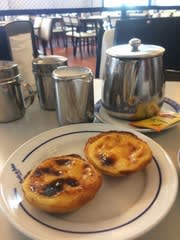 Torte is crispy and very tasty, but it took longer for checking.
We learned there is a large world map in front of the monument, that we missed.
Then we walked there again.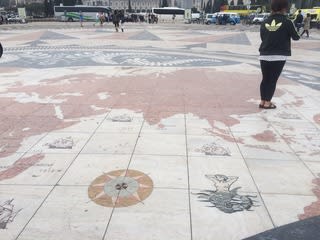 Japan was "discovered" in 1541 (we learned it was in 1543).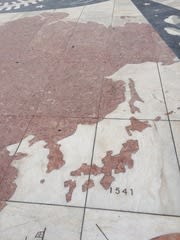 Then we walked to Torre d'Belem.
It could be a nice walk if it would be the sunny day.
Torre d'Belém.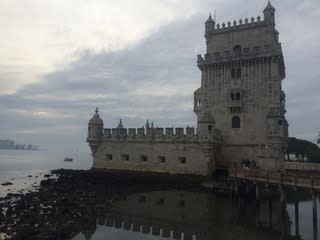 The combination with Mosteiro dos Jerónimos is registered as a World Heritage.
We went back to the market and bought some souvenirs.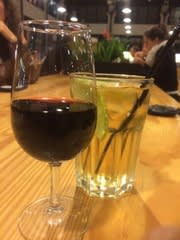 I tried Porto wine. It is very sweet.
We decided to have dinner here.
The alarm informs us like UFO when our meal is ready.
Pork confit, 9.95EUR.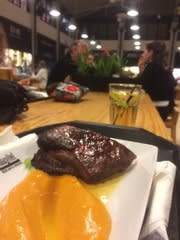 We took a subway on the way back.
Security looks good, but there are cautions of pocket-pickers.
Continued to
Trip in Europe -day 10- Sintra/Cabo da Roca
.