Trip in Europe -day 7- Cancale/ST Malo
Continued from
Trip in Europe -day 6- Nantes
.
We had a relaxing time for breakfast at the hotel in Rennes. The hotel, Balthazar Hôtel & Spa Rennes - MGallery Collection, was not luxury but very comfortable.
We headed to ST Malo by train from Rennes, but the trains were delayed very much.
The TGV we booked was cancelled and we had to take a local train to ST Malo.
From ST Malo we took a bus to Cancale.
We bought oysters at a hut.
Today it is raining and cold.
The master opened oysters.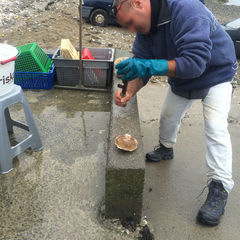 Appx. 10 EURO.
Then we brought them to the beach, a few steps away.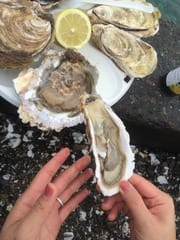 We just throw the shells to the sea after we ate.
Then we go to a restaurant just after eating oysters.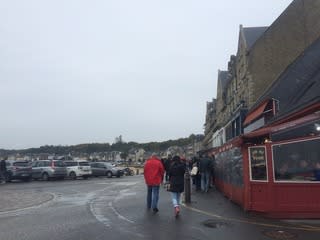 The view looks similar to Misaki Port, where I am familiar with.
We sat at the table and had lunch.
The seafood soup warmed us.
And mussels. The back one is steamed with white wine, and the front one is with cream.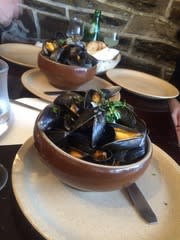 We enjoyed seafoods.
After the lunch we went back to ST Malo. The bus does not come often. We have to mind the time table carefully.
Then we went to the old town of ST Malo.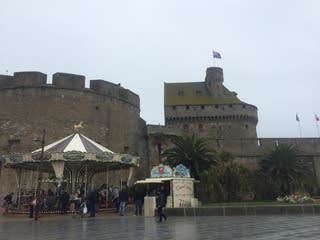 Going into the town through the gate.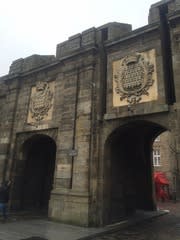 There is a fortress beyond the gate.
The fortress can be accessible only at the low tide.
We could not go as the time was limited and I had to carry my business stuff.
We walked on the wall instead.
We would be able to enjoy the tea time around here,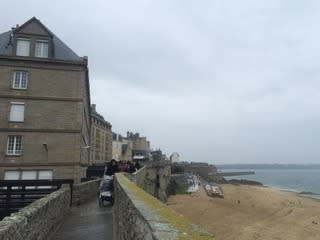 but the train delay lost our time.
A store of butter, La Maison du Beurre.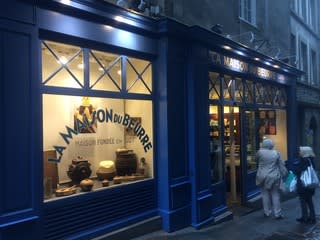 We would like to buy butter, but could not, as we would have to carry them to the rest of our itinerary. We bought caramel instead.
We came back to ST Malo station and took a local train to Rennes.
The train has the cyberpunk appearance, but
the interior is cute with some characters.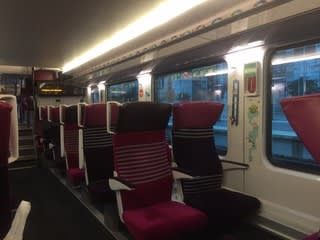 Our friend bought us some pieces of kouign amann.
Kouign amann is made here.
It is greasy but really good.
We see this at a convenience store in Japan recently, but the taste is different.
We changed to TGV at Rennes, and came back to Paris at 9:30pm.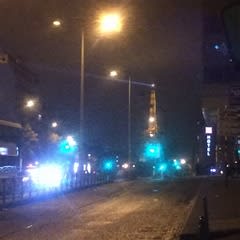 It was a short trip but with very many activities.
Continued to
Trip in Europe -day 8- Lisbon
.