Trip in Europe -day 3- Barcelona/Paris
Continued from
Trip in Europe -day 2- Barcelona
.
We took breakfast at Taxpera, located nearby the hotel.
Bars of tapas are available in the morning for breakfast.
The garden of the hotel we stayed.
The hotel we stayed, Hotel Indigo Barcelona - Plaza Catalunya, is located in the place for sightseeing, and the room was convenient for work. I had to work very late, but the desk was separated from the bed room, and probably I did not disturb my wife.
We left Barcelona with regrets and arrived in Paris.
It was very colder than Barcelona.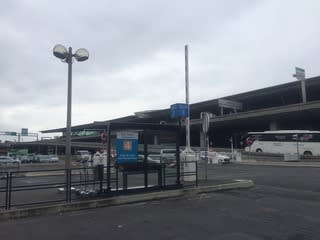 Tea time.
Dinner at a nice bistro nearby K's family, where we stayed this time.
Thank you for the great dinner.
Continued to
Trip in Europe -day 4- Paris
.