Trip in Europe -day 2- Barcelona
Continued from
Trip in Europe -day 1- Barcelona
.
I got no work today and went sightseeing all the day.
The first site to visit was La Sagrada Familia.
We have been here 13 years ago, but the construction has been progressed since then.
Inside of the cathedral was under construction and messy 13 year ago, but it is now completed.
Nice morning light through the stained glasses.
Gaudi designed this effect so that we can see.
The time booked to the tower comes.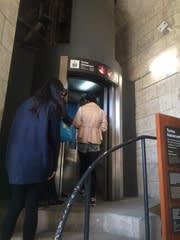 The riding ticket was the QR code in my iPhone.
The system has been advanced in 13 years.
The nice mysterious view of Barcelona.
We could not see the blue sky but this mysterious view is not usual.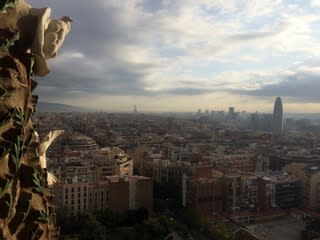 Going down the spiral stairs.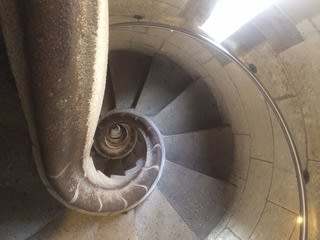 After the visit we went to the park across the street.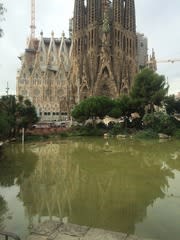 The water is not clear but we could see the reflection of Sagrada Familia.
Gaudi designed the tower with catenaries of the hanging ropes. This reflection would be the very image of Gaudi.
We went to Basílica Santa Maria del Mar after it.
We remember the nice wine at a wine bar La Vinya del Senyor.
Nice wine and foods.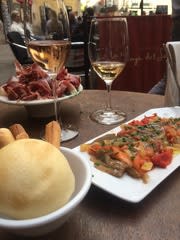 We ate lunch above, but we cannot miss churros.
At Café de l'Opera,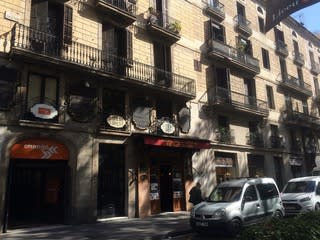 We ordered churros and hot chocolate.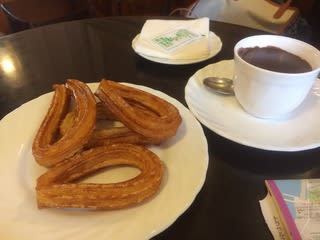 Good combination of dipping churros into the hot chocolate.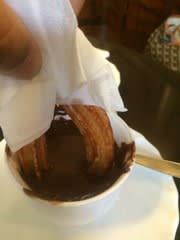 Then we came to La Pedrera again.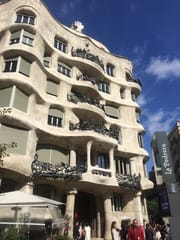 The tickets we bought was a premium one in 27 EURO, free access to the elevator without cuing, free audio guidance and free access in 6 months.
We have been here 13 years ago, but still this view is very unique.
We could see Sagrada Familia through this tunnel.
There is always someone behind.
I have waited for a few minutes and finally I could take a picture without any people.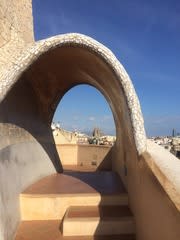 After shopping in the evening, we visited there again.
It gives us a different impression.
The second visit in a day causes an error at the entrance. The staff looks suspiciously, but that's why we bought the premium ticket.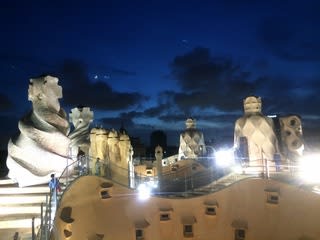 There are few people and it has a nice atmosphere.
We thought Sagrada Familia would be lit up but it wasn't.
We went to Cerveceria Catalana for dinner.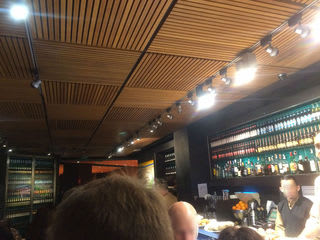 The restaurant was very popular and busy, and we had to wait for 50 minutes to be seated.
We ordered the assortment of pinchos but we would better to order one by one.
Continued to
Trip in Europe -day 3- Barcelona/Paris
.