Cycling-Day 26-Tama River(102.2km)
Good riding season has come.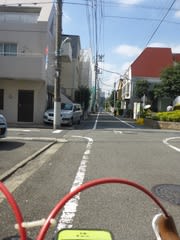 Today I started in the late morning.
Day 26, 180 days for cycling, total distance 13,394.5km, total climb 178,663m
Tama River 10:06-17:15
Distance today 102.2km, climb 13m, duration 7:9, avg speed 20.3km/h, burned 2,271kcal
Gear: Eurasia 520
Today's route
I ran along Tama river, but I hit my front tire to the ground gap hidden in the grass when I avoid a runner.
I did not fall, but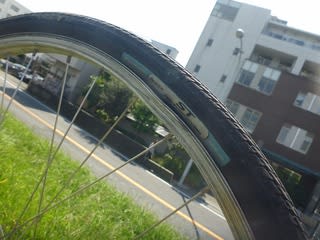 The front wheel got bent.
On such a smooth road,
the wheel is rattling.
Arrived at Hamura, the end of the cycling road as a routine work.
The break did not work well, and I could not run fast. It took 2 hours half.
I went to a restaurant of American burger, near US base in Fussa.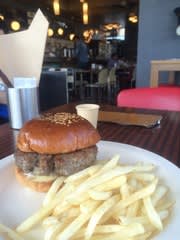 I feel very guilty with this burger usually, but today I can eat after riding a bicycle all the way.
Returned to Tama river to home.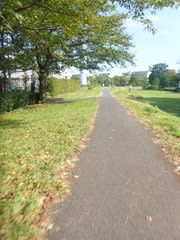 It is good that the restaurant is not far from the river.
Beautiful blue Autumn sky.
Riding along Tama river is getting a routine but it will be a fun with such nice food.