Trekking-Day 5-Mt. Karamatsu(10.0km)
The forth peek hunt on Mt. Karamatsu.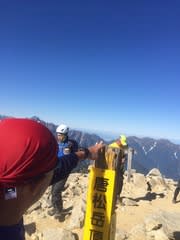 Day 5
Mt. Karamatsu 6:55-10:45
Distance today 10.0km, climb 663m, duration 3:50, avg speed 3.4km/h, burned 704kcal
Today's route
CAUTION! The duration in this article is due to my experiences and physical strength, and much shorter than the standard course time. Please plan by yourself considering your own experiences and physical strength when you plan to walk the course.
Finally we got the perfect sky, but it is too late for trekking.
Anyway I go trekking. The only choice is Mt. Karamatsu for a short trip.
The lift operation starts at 6:30.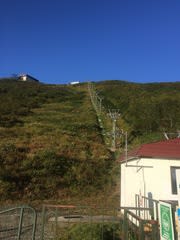 Beautiful clouds sea.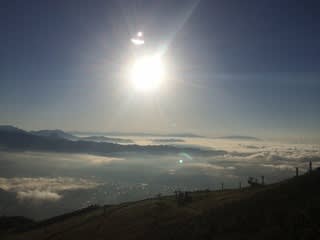 There was a little wind which broke the reflection of Hakuba summits.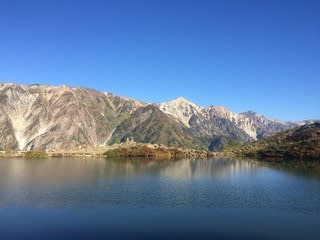 Leaves colored at Shimono-Kamba.
Ougi snow valley in 55 minutes.
Maruyama ridge in 1 hour 10 minutes.
Karamatsudake hut in 1 hour half.
Arrived at the peak in 1 hour 40 minutes.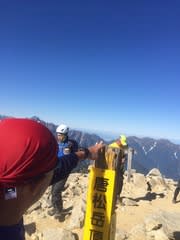 The actual duration was 1 hour half excluding sopping by Happoike lake.
This is the forth time to be here.
We got a beautiful view today.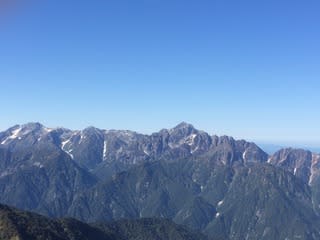 Mt. Fuji far away.
Slowly descending with photo breaks.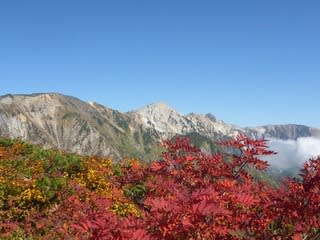 Nice red rowan leaves.
The leaves seem colored a week earlier than usual.
On the way back I had to wait for climbers ascending.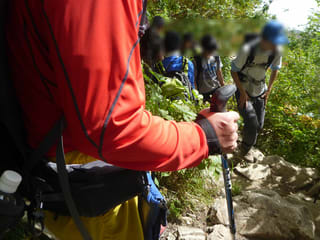 Today the weather looks good all the day, but the lake was covered with clouds.
The boardwalk was full of people.
It took almost two hours on the way back.
A long long cue for ascending at Grad lift.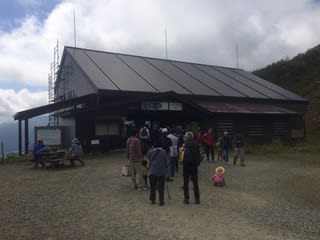 Leaves start colored in Kurobishidaira.
Hakuba summits with clouds.
A short activity in the morning as usual.