Trekking-Day 4-Mt. Karamatsu(9.9km)
To Mt. Karamatsu following the last week.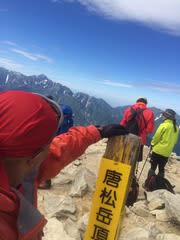 Day 4
Mt. Karamatsu 8:10-13:30
Distance today 9.9km, climb 871m, duration 5:20, avg speed 3.2km/h, burned 922kcal
Today's route
CAUTION! The duration in this article is due to my experiences and physical strength, and much shorter than the standard course time. Please plan by yourself considering your own experiences and physical strength when you plan to walk the course.
は、筆者の体力と普段の歩き慣れている行程から踏破したもので、案内地図に示されている標準コースタイムよりも遥かに短い時間となっています。 同コース踏破を計画されている
Today we wanted to go to Mt. Kashimayari but we found the weather will be bad Sunday morning.
Then we switched to a trekking to Mt. Karamatsu in one day.
Taking the fist lift at 7:30.
Started trekking at 8:15.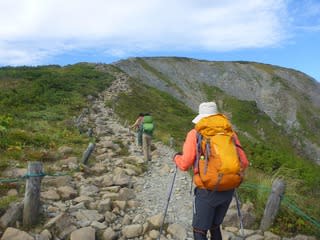 The members are my trekking mate, Ta'a-chan and Shu-Shu.
Happo-Ike lake in 35 minutes.
The reflection was not clear due to the winds.
We saw Mt. Fuji far our sight.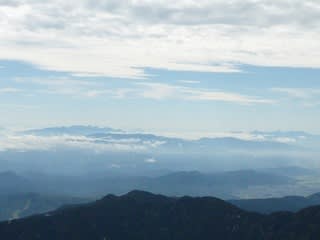 Today the pace was slower than usual and we arrived at Karamatsudake hut in two hours.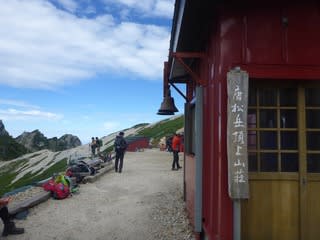 Arrived at the peak in 2 hours and 15 minutes.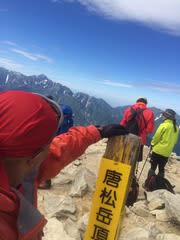 Good weather to see Mt. Tsurugi.
We came back to the hut and had a coffee break.
We tried Ushikubi train before we go home, in order for Shu-Shu to conquer his acrophobia.
He successfully made it.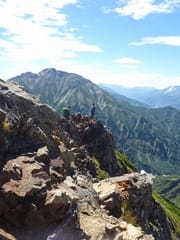 And he should be able to go further.
Actually I have acrophobia, too.
Nice trekking in the such a nice view.
Today the weather was good in the afternoon as well.
We miss this weather to leave.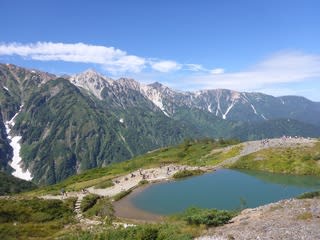 Returned at 13:30.
In the late afternoon we played tennis.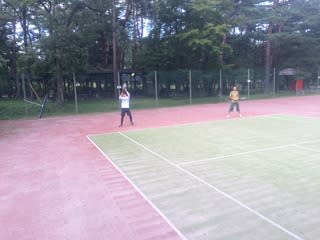 It's been 20 years.