Trekking-Day 3-Mt. Karamatsu(10.8km)
Mt. Karamatsu, as usual.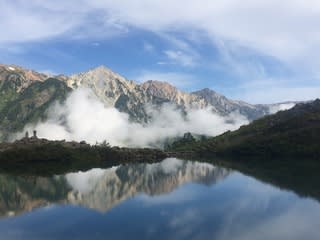 Day 3 Mt. Karamatsu 7:55-12:00
Distance today 10.8km, climb 871m, duration 4:5, avg speed 2.7km/h, burned 968kcal
Today's route
CAUTION! The duration in this article is due to my experiences and physical strength, and much shorter than the standard course time. Please plan by yourself considering your own experiences and physical strength when you plan to walk the course.
Joining the cue of the lift at 7:30.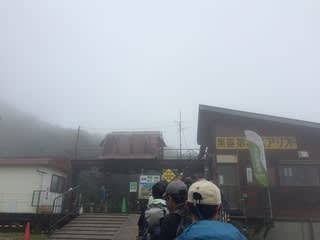 Foggy in the lower mountain.
Leaving Happo-Ike hut at 7:55.
Sooner, I came above the clouds.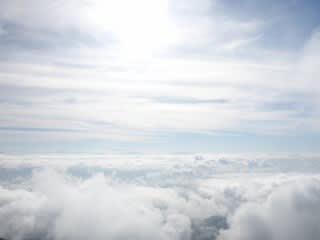 Beautiful clouds sea.
Happo-Ike lake at 8:25.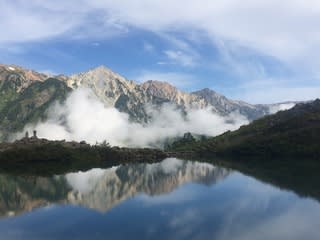 Good reflection of Hakuba Summits.
Ougi snow valley at 8:50. So far 55 minutes.
The pace is slower due to the long walking yesterday.
Arriving at Karamatsu hut at 9:30. 1 hour 35 minutes.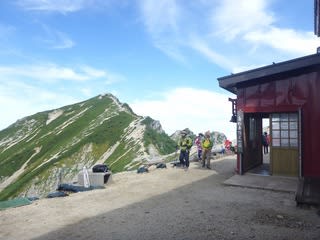 And reached to the peak at 9:40. 1 hours 45 minutes.
Nice view of Mt. Tsurugi.
I talked with people around the peak, as there are few in the early morning.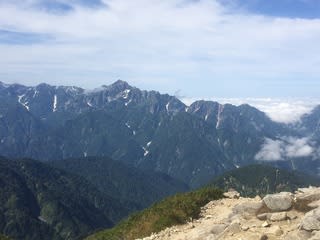 Leaving at 10am for descending.
It took longer for passing each other with the people climbing.
The lower mountain was in the clouds.
The descending took 2 hours in the end.
Good trekking in the cool air with nice view of Tsurugi and the clouds sea.