Cycling-Day 24-Shirasawa Pass(17.7km)
A short ride after walking on Tsugaike Natural Park.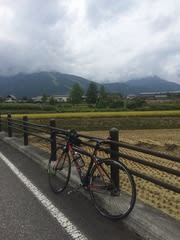 Day 24, 178 days for cycling, total distance 13,183.2km, total climb 177,337m
Shirasawa Pass 15:46-16:45
Distance today 17.7km, climb 591m, duration 0:59, avg speed 18.3km/h, burned 400kcal
Gear: GIANT DEFY COMPOSITE SE
Today's route
To Shirosawa pass as usual for a short ride.
Today I could make it in 35 minutes 42 seconds.
Exceeded my best record. Totally exhausted.
Upper side was well paved and easy to run.
In the middle the road is still under construction.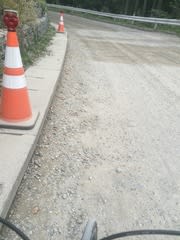 Very slippery for descending, and I could ride only in 8km/h.
For ascending I was running in 10km/h, and actually descending was slower than ascending.
Today I could hit my record but further improvement seems very difficult.