Cycling-Day 16-Tokyo short trip(38.9km)
Day 16, 170 days for cycling, total distance 12,562.1km, total climb 172,103m
Tokyo short trip 13:04-16:11
Distance today 36.6km, climb 473m, duration 3:7, avg speed 18.5km/h, burned 1,082kcal
Gear: Eurasia 520
Today's route
I climbed up to Mt. Karamatsu yesterday, but it was really hot in Hakuba village.
I came back to Tokyo.
In the morning I tried to buy bread for breakfast, but the one in my neighborhood was closed.
The other one I tried was not opened yet.
I went for a short ride again in the afternoon.
It is insane to ride in such hot weather.
Running up to the North along Kannana street.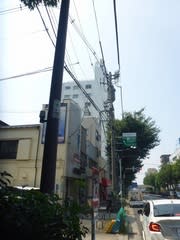 The road has many shades. It is good to ride.
I ate very spicy Szechuan Dandan noodles.
I ordered very spicy one, but I could have eaten one level more spicy.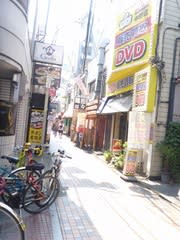 The spicy noodle got me sweat, but no worries for riding on bike.
The hot chili powder encourages me.
I planned to return here, but I decided to go further on Kannana street.
Turning to Mejiro street and coming back along Yamate street.
There is no shade along Yamate street.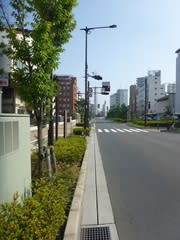 On the way back I finally bought some bread in a different brasserie.
Good short ride in 3 hours.