Cycling-Day 9-Shirasawa Pass(17.5km)
It was raining in the morning, but it stopped. I got a ride to Shirasawa pass as the road was dried.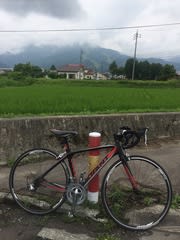 Day 9, 163 days for cycling, total distance 11,805.0km, total climb 165,669m
Shirasawa Pass 13:06-14:12
Distance today 17.5km, climb 400m, duration 2:24, avg speed 16.0km/h, burned 402kcal
Gear: GIANT DEFY COMPOSITE SE
Today's route
The road was under the construction on the way, for the recovery from the earthquake damage.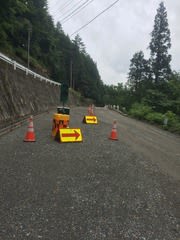 Then I have arrived at Shirasawa pass in 41 minutes, longer than my best lap.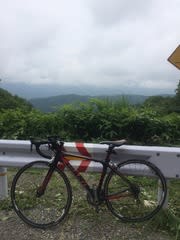 It was cold even in July for descending.