Cycling-Day 7-Hydrangea in Kamakura(126.9km)
Looking for hydrangea.
Day 7, 161 days for cycling, total distance 11,782.4km, total climb 162,117m
Hydrangea in Kamakura 7:48-18:00
Distance today 126.9km, climb 1,346m, duration 4:48, avg speed 16.6km/h, burned 2,917kcal
Gear: Eurasia 520
Today's route
My bicycle season has come.
Today I go to Enoshima, and visiting sightseeing spots of hydrangea.
Started at 7:50 a.m.
A beautiful hydrangea was blooming just after I started.
Now I have completed my mission today!?
Marukobashi bridge to the West.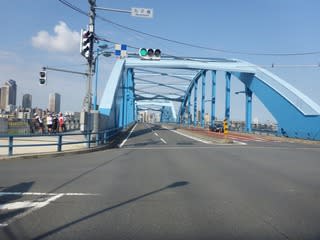 Running straight on Nakahara street.
Tanzawa mountains come into my sight.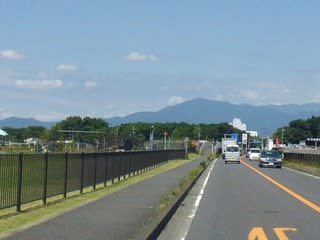 It can be a good idea to go to Yabitsu on such a sunny day.
Arrived at Samukawa Shrine at 10:25.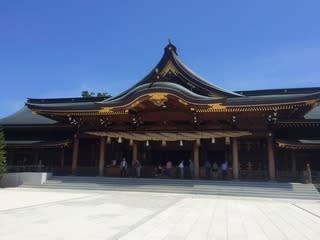 2 hours half, 42km. Today the pace was not so good as I was stopped by traffic signals many times.
Crossing Sagamigawa river at 10:42.
Reached to Route 134 at 11:07.
Looking at Sagami bay after a long time.
Came to the beach.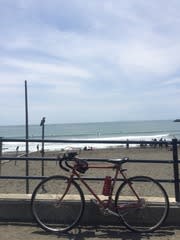 I love this scene.
Arrived at Enoshima at 11:45.
I wanted to have breakfast here, but it seems too late to find a restaurant.
It is already busy.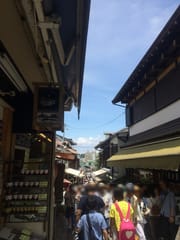 Couldn't find a restaurant without cues.
I took snacks at a convenience store, and keep running.
I have ate nothing until then.
Heavy traffic on Route 134.
I am happy to run aside of the traffic.
Crossing point at Kamakura High school.
This crossing point is very famous for a Japanese basket ball cartoon, "Slumdank". It appears in its opening movie.
Recently many Taiwanese come here to see this.
The lady on the right looks Taiwanese, too.
Then I moved to Hasedera temple, a famous one for its hydrangea.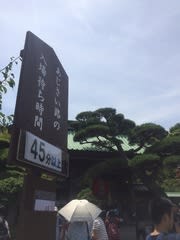 but it says 45 minutes to go to the hydrangea trail. No way.
Then I went to Zeniarai Benten Shrine, as I visited last year as well.
You will be rich if you wash your cash here.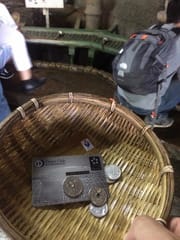 I washed my credit card
but it was replaced to a new one, then I have to wash the new one.
Then I took a shortcut to the next destination, Meigetsuin temple.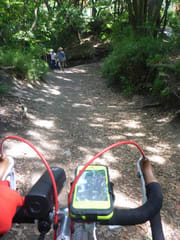 The short cut is a trekking trail. I carried my bike on my shoulder.
An MTB can go down, but it seems prohibited.
Beautiful hydrangeas just after the trail.
And another shortcut.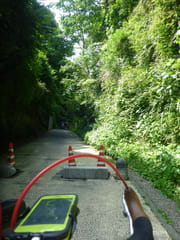 Very steep slope of Kamegaya.
Then I reached to Meigetsuin.
There were many many people.
Hydrangea was perfect.
Good to complete the original mission.
Then I passed by Tsuruoka-Hachimangu Shrine.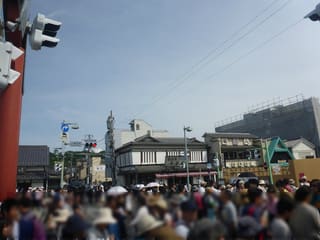 There were so many people.
Then I went to Hokokuji temple for the last place of hydrangea.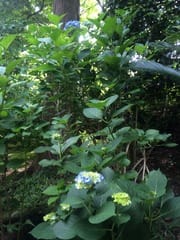 But there were few flowers.
Then I visited the grab of my mother's family line.
And visited a park I used to spend my childhood.
Passing through Yokohama Mitato-Mirai at 4:40 pm.
It was the heavy traffic here last year, but a new bypass tunnel has been built.
No traffic this year.
Crossing Tama river to Tokyo Metropolitan at 5:30 pm.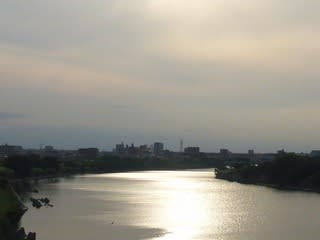 Beautiful sun lights over the river.
Coming back at 6:00 pm.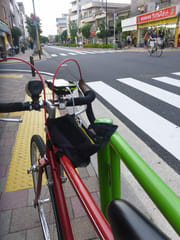 Today my log system counted the walking in the shrines and temples, which slowed the average speed.
Nice ride with a long distance.