Cycling-Day 8-Tama River(5.1km)
It rained in last two weekends. This rainy season doesn't work for me.
Day 8, 162 days for cycling, total distance 11,787.5km, total climb 165,269m
Tama River 6:39-11:30
Distance today 5.1km, climb 3,152m, duration 20:24, avg speed 2.2km/h, burned 373kcal
Gear: Eurasia 520
Today it was not raining. A blocked schedule was cancelled.
I got riding at 6:39.
Crossing Marukobashi bridge to Tama river.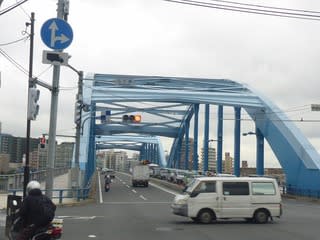 The forecast calls not raining today, but there are thick clouds.
I am afraid if it will rain.
Arrived at Hamura dam for 2 hours 12 minutes.
Good pace.
I had quick breakfast and returned.
A new trail at Tachikawa park.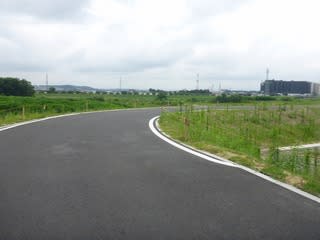 I had to ride on rough pavement before it is built.
Good ride between rainy days.