Ski day 73 at Kagura
Coming back to skiing again. My season is "undead" yet.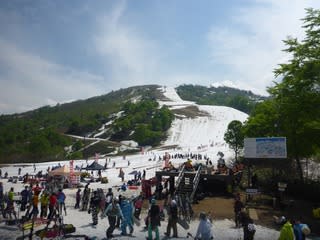 Season Day 73, Powder 36 days, Backcountry 23 days, Telemark 13 days
Kagura 13:10-16:00
Gear:Vector glide Camel Hump
I could have finished skiing last week, but I became keen to ski again.
Kagura is almost the only one choice, and it will close in the end of May.
Today is the last chance to go.
I left Hakuba at 8am. Arriving at Echigo-Yuzawa station in 3 hours.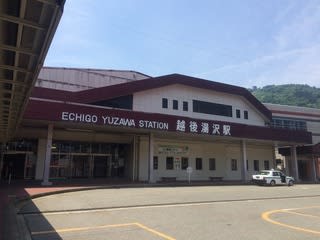 It's been many many years since I came here last time. The last time was probably my collage time.
Going to Kagura ski resort with Mr. and Mrs. M.
It's also been 20 years since the last time.
Transferring a tram, chairlift and gondola lift,
and we arrived at the resort.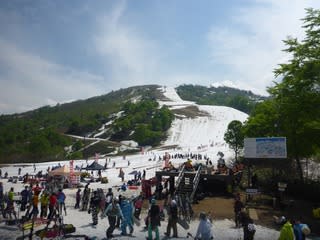 There are many guests.
It looks pretty much snow,
but the ground appears in so many places.
We did several runs and went to Giant course.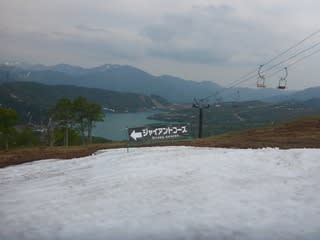 This course is almost closed.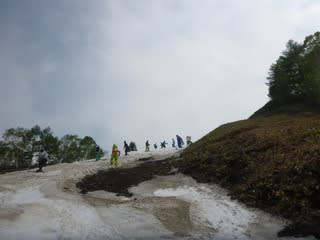 We came back to the Main area and did several runs again.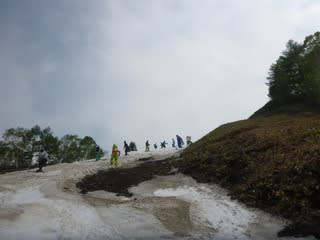 Later the guests became fewer, and it became easy to go.
Some spots required cares on the ground, but I enjoyed the bumps pretty much.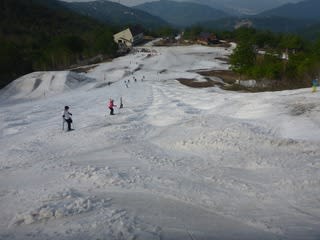 Going back to the base with transferring the lifts.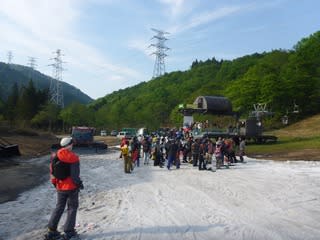 I realized again I love skiing.