Ski day 70 at HappoOne
Short riding in HappoOne before it rains.
Season Day 70, Powder 36 days, Backcountry 22 days, Telemark 13 days
HappoOne 9:40-10:10
Gear:Vector glide Camel Hump
My mogule skies, I have used since December 2008, have got broken.
I got the used ones.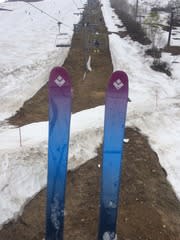 Vector glide Camel Hump.
The snow is disappearing at Usagi.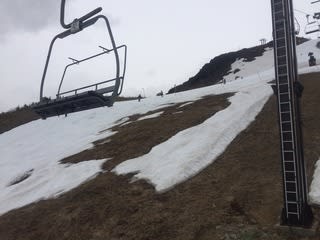 There were some cracks between bumps in Kurobishi, and we needed some care.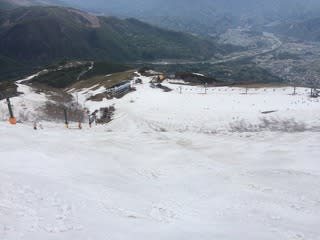 Usagi bumps were wider and not so much fun. It started raining and we finished in a short time.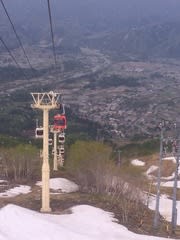 This will be the last ride on the gondola lift.
Lunch at Sounds Like Cafe.
This cafe will be closed from May 11th to 31st.
My season is ending.