Ski day 68 at HappoOne
Season Day 68, Powder 36 days, Backcountry 21 days, Telemark 12 days
HappoOne 8:05-10:30
Gear:HEAD i.Supershape Magnum
Today we went to Happo One.
We used Kita-one quad lift, which has been opened again, and the free coffee service is available at Kita-one rest house for season pass holders.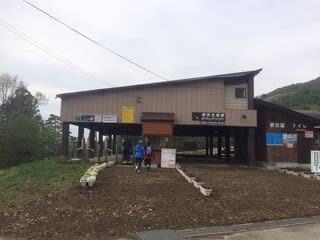 There is no snow here.
Riding on the lift with skies on our hands.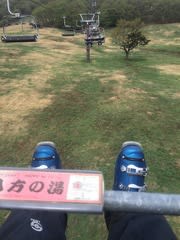 It does not look like skiing.
The snow become less and less in the resort.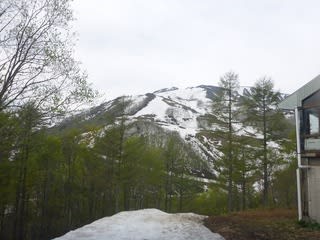 We skied down on well groomed Usagi and Panorama,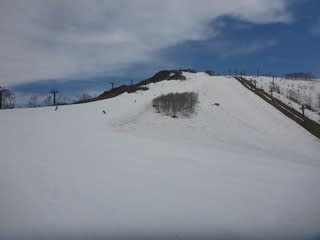 Today it was a little cooler, and it kept the terrain hard enough.
I enjoyed the high-speed turns, which should be the last runs in this season.
As the terrains became rough, we go down.
Skyline has grounds appearing.
I changed the boots and skies for telemarking.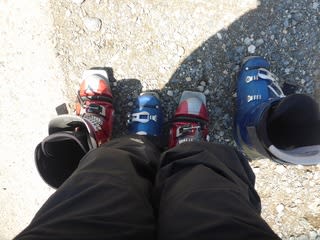 HappoOne 11:00-12:30
Gear:Pocket Rocket(Telemark)+GARMONT ENER-G
I went up to Grat.
The summits have less snow.
Usagi bumps look good but I was just watching it without mogul skies.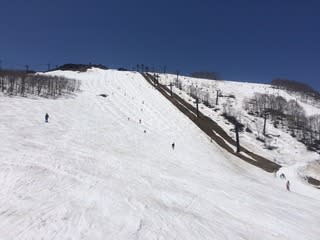 We enjoyed probably the last resort skiing.