Ski day 67 at Mt.Terachi
Season Day 67, Powder 36 days, Backcountry 21 days, Telemark 12 days
Mt.Terachi 7:20-12:30
Gear:Teneighty GUN+SCARPA FREEDOM
Distance today 13.2km, climb 254m, duration 5:10
Continued from
Ski day 66 at Mt. Yakushi
.
I woke up with the strong wind. The weather is getting worse, and we could have to stay in the hut if it would be raining and windy in the morning, but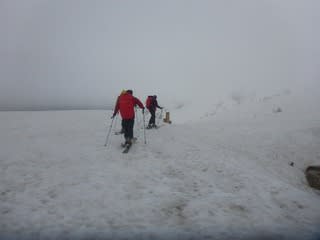 It had not rained yet. We could leave the hut at 7:20. Good to leave.
Waking on the trail from Mt. Kitanomata.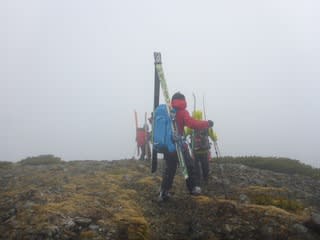 The visibility was bad with the heavy fog, and the wind blew skies on our back.
Putting skies down at the snow slope.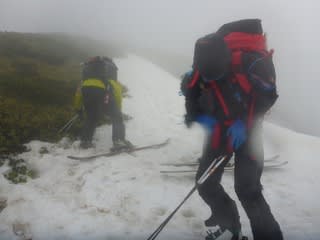 Then it started raining.
Looking at Mt. Kitanomata.
Mt. Yakushi is behind the fog.
Walking on Kamioka trail.
Mt. Terachi at 10:00.
Walking on the long trail up and down, and reached to Hietsu tunnel at 11:50.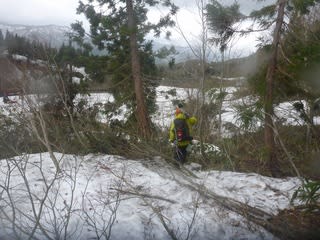 Skiing down from the tunnel.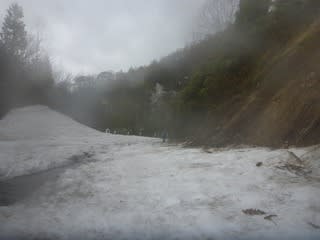 And walked again on the road.
Ending the tour at 12:30.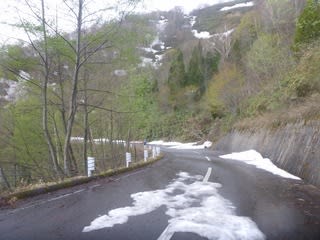 Barbecue for lunch.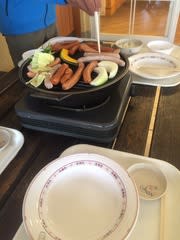 We enjoyed Mt.. Yakushi with a little strange ending.