Ski day 66 at Mt. Yakushi
Enjoyed the great bowl of Mt. Yakushi.
Season Day 66, Powder 36 days, Backcountry 20 days, Telemark 12 days
Mt. Yakushi 7:29-15:24
Gear:Teneighty GUN+SCARPA FREEDOM
Distance today 9.0km, climb 1,205m, duration 7:55
Continued from
Ski day 65 at Tarodaira
Today we go to Mt. Yakushi.
I had a trouble for climbing on my skins and took time to change to crampons. I should bring ski crampons.
We arrived at the center bowl at 9:45.
Mt. Yakushi is famous of its three great Kars, or the glacial bowls.
Skiing down on those bowls is a great fan for back country skiers.
Now we descend on the center bowl.
Runnels do exist, but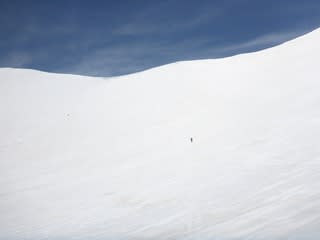 we enjoyed the great slope.
Then we climbed up to the peak of Mt. Yakushi.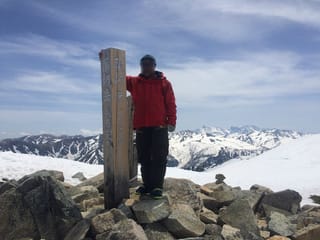 We skied down to the Northern bowl for the next.
This view of the bowl is awesome.
The clouds come in higher sky. Bowls had runnels. Then we went to the West face of Mt. Yakushi.
We enjoyed the smooth surface without runnels.
This year most of terrains have runnels.
This view looks like another planet.
Go further down to the West.
The bottom of the valley.
We worried the river would appear, but it was covered with the snow.
My climbing skins became useless,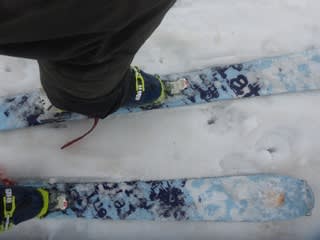 and made a temporary repair.
Back to the hut.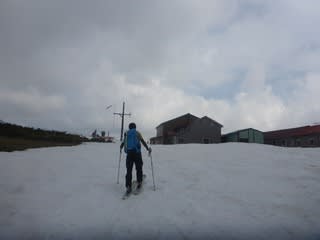 Great day.
Continue to
Ski day 67 at Mt.Terachi
.