Ski day 65 at Tarodaira
After 10 years, attempt to Mt. Yakushi.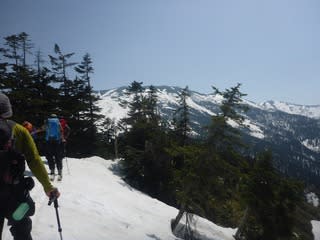 Season Day 65, Powder 36 days, Backcountry 19 days, Telemark 12 days
Tarodaira 6:05-15:05
Gear:Teneighty GUN+SCARPA FREEDOM
I joined
BanYa toura
for skiing at Mt. Yakushi, in the middle of the Golden Week. I have been there once ten years ago.
Leaving Hakuba at 2:50 a.m.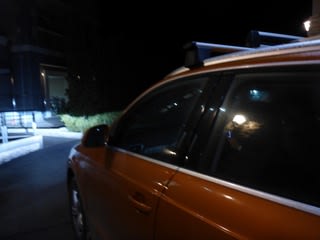 Meeting point, Kamitakara station at 5 a.m.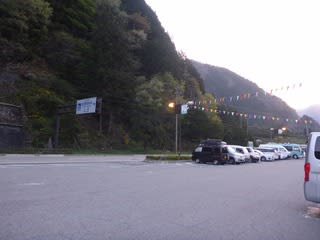 The trekking will start after 1 hour driving further.
Started walking at 6:05 a.m. Climbing skins started after 15 minutes walking in shoes.
Hietsu tunnel at 7:05.
Annoying walk on Kamioka Shindo trail and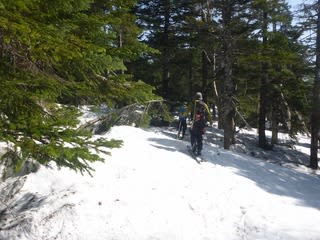 Reached to Mt. Terachiyama at 9:50.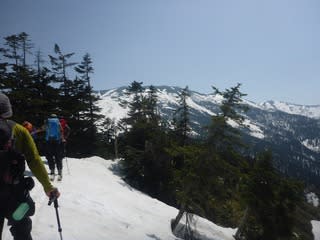 Mt. Kitanomata comes into our sight.
Walking on the trail, as the snow goes away.
Mt. Kitanomata at 14:10.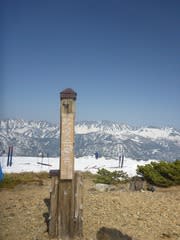 Great view of Japan Northern Alps with Mt. Yari in the middle.
After joining the view we skied down to Tarodaira hut.
The terrain was bumpy with runnels and puddles.
Arriving at Tarodaira hut at 15:05.
It's been 10 years since the last time.
Beer with the view of Mt. Yakushi.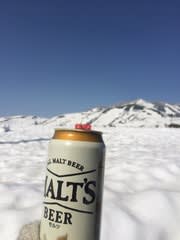 It is a nice warm weather to drink beer outside, but we worry about the warm weather to melt the snow.
Looking at the sunset beyond the snow horizon.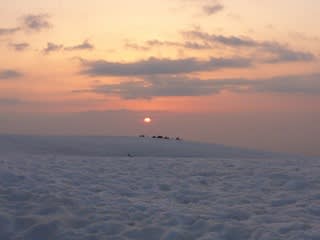 Continue to
Ski day 66 at Mt. Yakushi