Ski day 62/Snowboarding day 1 at HappoOne
First snowboarding.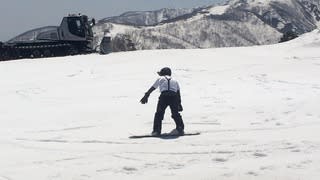 Season Day 62, Powder 36 days, Backcountry 18 days, Telemark 10 days, Snowboarding 1 day
HappoOne 8:15-10:00
Gear:Pocket Rocket(Telemark)+GARMONT ENER-G
Today I came to Happo One for the first ride on the gondola lift.
It is not a powder day, but there is the cue of skies and snowboards.
The perfect blue sky as well as yesterday.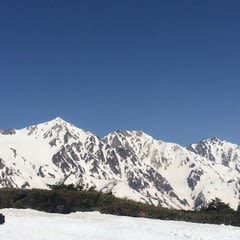 I skied with miso-san, a snowboarder.
Then we went back to the bottom and
I changed the telemark boots to snowboarding boots.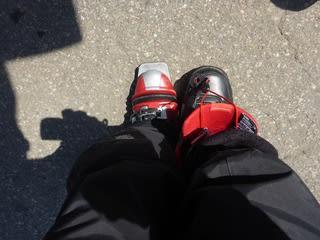 I borrowed equipment and tried the first snowboard riding.
HappoOne 10:20-11:50
Gear:Burton malolo
All beginner courses are already closed, and I try it at Usagi.
The memorial shot for the first snowboarding.
miso-san coached me and I could turn after an hour practice.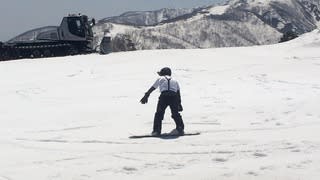 Then we skied down on Panorama.
This shot looks like a trick,
but just I fell down.
I could go down on Panorama somehow.
Nine years ago I tried the first telemark skiing here. At the time it took 30 minutes to go down, but this time I could do for 15 minutes.
I could not ride on the chairlift with the board on my feet, and I had to hold it.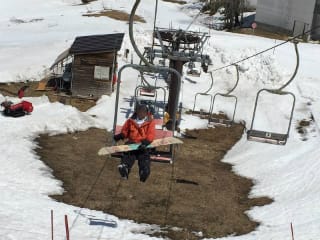 Nice trial for two hours.