Ski day 58 at HappoOne
Season Day 58, Powder 36 days, Backcountry 16 days, Telemark 9 days
HappoOne 12:00-14:10
Gear:BanYa M0809
Bicycle riding to Happo.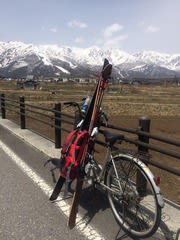 Usagi pair lift was closed.
It would be good for mogul bumps if the pair lift would be running.
Grat. Nice view of the summits.
Today I wanted to run on Usagi, but Alpen quad lift was slowing down due to the strong wind.
The lift was crowded and I went to Grat.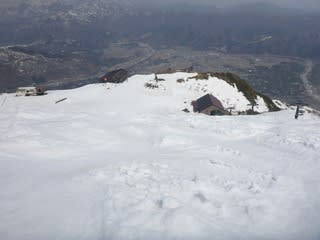 It was also windy at Grat.
The wind almost brows my skies away if I put my legs lower.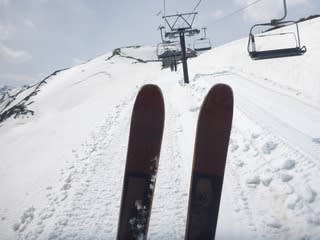 I was running for an hour and the course got crowded.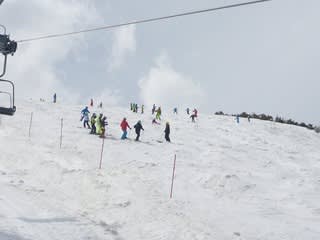 Now the time to go.
Usagi bumps were not well shaped.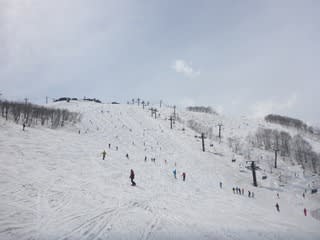 It becomes warmer. I took my jacket off to go down on Riesen.
Gondola station.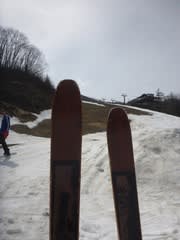 The snow became thin and the course almost disappeared.
Late lunch at Sounds Like Cafe.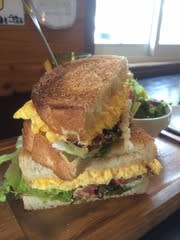 The new menu is available.